8 celebrities took to the phones for Channel 4's Celebrity Call Centre, answering questions about everything from fancying Father Christmas to getting a date for the festive season.
Just like the Age UK Advice Line, they also answered some hard-hitting questions from people who were experiencing grief and loss, caring for family members and dealing with loneliness.
If you're going through any of these things, find out how we can help you with our information, advice and support services.
"It's just a matter of who I happen to love"
On the show, actress Amanda Barrie talks about getting married to a woman she met while writing her autobiography.
"I didn't get married until I was 79. It isn't a matter of anything to do with which gender somebody is. It's just a matter of who I happen to love."
If you identify as LGBT and are in later life, we have information that may be helpful.
Gogglebox's Steph Parker talks about dementia
Steph received a particularly difficult call from a woman whose mother has dementia. She explains this is the first year her mother has stopped recognising family members, and asks what to do on Christmas day to avoid upsetting people.
Steph recommends the caller's mother stays at home but people visit her throughout the day in small groups, giving her mother a break in between and time to recover at the end of the day.
Steph then talks about her father, who has vascular dementia and lives in a care home.
My father's a very intelligent man. He was in the army for many years. He's a wordsmith, a bright chap. And to hear him not talking coherently I found very difficult.
Dom Parker talks about being a carer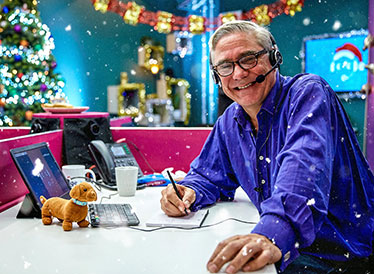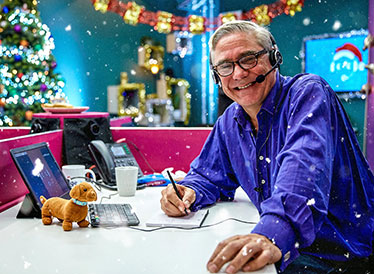 Dom and his wife Steph are carers for their son Max. He knows how hard caring is, so he says that caring as you get older must be even more difficult.
"Our son Max is 18. Over the past 14 years he has been severely epileptic and autistic," he explains to the camera.
A caller asks Dom how to make Christmas as stress-free as possible while caring for someone.
Dom says to "plan your day so you're not in for any surprises."
"You feel like you've got this great big hole in your side"
Debbie McGee, whose husband Paul Daniels died in 2016, opens up about her grief in response to a caller who had recently lost a loved one.
"I don't think it's possible to explain what grief is. One of the reasons is because grief is different to every single person. You are living your life with something missing and you just feel like you've got this great big hole in your side and you don't know what to do to cover it up."
If you're dealing with the death of a loved one, read our advice on coping with bereavement and see what support is available for you.

Watch Celebrity Call Centre at Christmas with Age UK
See it live on 19 December at 10pm on Channel 4, or catch up on All 4.
Nick Hewer talks about loneliness and isolation
A young man rings the call centre to ask about an older neighbour who has agoraphobia, so can't go out on Christmas day. She also has no family or friends to visit her, so the caller worries she'll be on her own on Christmas day.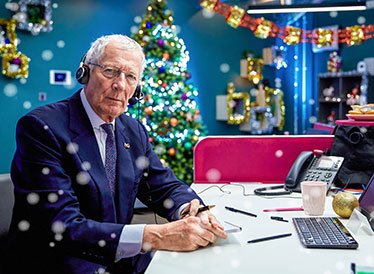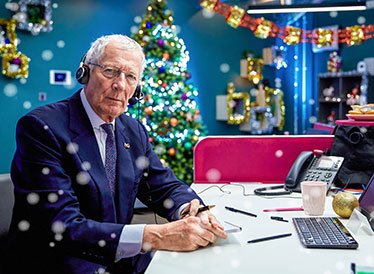 Nick says "loneliness is bad enough at any time, but at Christmas I think it's really difficult. Not least because you know that all around you families are celebrating Christmas together and you're not."
He suggests the caller buys a Christmas tree and decorates the older neighbour's flat, takes a Christmas meal round and gets other people in the building to write Christmas cards to take with him.
If you're concerned about spending Christmas alone or worried about someone else who is, read our information and advice on loneliness.

Talk to our real-life advice line
If you need someone to talk to about any of these issues, call our advice line on 0800 055 6112. We're open 8am to 7pm, 365 days a year.
Help us continue to be there for older people 365 days a year
Our advice line answers hundreds of thousands of calls for help every year. It's free to call and completely confidential.
But we can only be there for people with your support. You could help us answer the next call.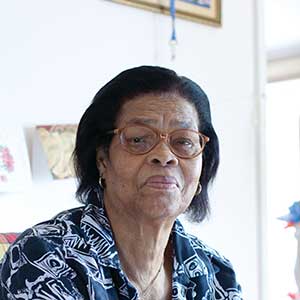 More from Discover
We're fighting to save free TV licences for the over 75s. We explain why that's so important.