Age UK has long sought to answer the questions of how and why our thinking skills change as we get older.
From funding world-leading research, to promoting a quiz measuring the public's knowledge of brain ageing, the topic of cognitive decline and how to manage it is an important one for Age UK, especially since declining thinking skills are one of the top concerns for people as they get older.
The Disconnected Mind
How do we age well? We can eat healthily and exercise as much as possible to try and ensure we're physically fit as we get older, but what can we do to protect the sharpness of our minds? The Disconnected Mind is a longitudinal research project (research involving repeated observations over time) that's been funded by Age UK since 2004, examining how and why our thinking skills change with age.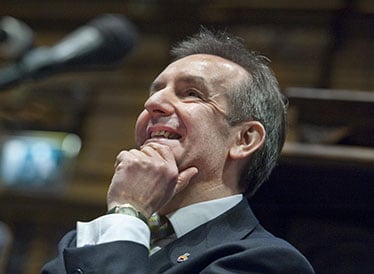 But how was the University of Edinburgh able to find people to be test subjects for such ambitious research? It turns out the candidates had already been selected – some 72 years ago to be precise. In 1947, 70,805 Scottish school children were made to sit the same IQ test as part of the Scottish Mental Survey; Scotland being the only country in the world to ever measure the intelligence of an entire age group. Some 50 years later, Professor Ian Deary – a psychologist specialising in the fields of intelligence and cognitive ageing at the University of Edinburgh, recently awarded the OBE – and Professor Lawrence Whalley from the University of Aberdeen sought out the archived 1947 tests.
Realising that the children that had taken the 1947 test were fast approaching 70, Ian Deary and his team secured 1,091 individuals in the Edinburgh and Lothian area, the Lothian Birth Cohort 1936 (or LBC1936), to be their test subjects. Given the researchers were already in possession of the participants' intelligence scores at aged 11, they had the perfect baseline from which to measure changes in thinking skills between childhood and later life.
They subsequently tested the individuals at ages 70, 73, 76 and 79 – as well as monitoring a whole host of factors about their lives such as genes, education attainment, employment, levels of physical exercise, and whether they were a smoker or drinker, and the roles these factors play in brain ageing and thinking skills. The good news is that it turns out that our genes only play a small part in how our thinking skills change with age; the biggest factors are things we can do – our lifestyles.
Extraordinary beginnings and vital discoveries
Learn more about the findings of The Disconnected Mind, the Lothian Birth Cohort 1936 and the other work they've inspired.
Staying Sharp
As with any research, it was important for the findings of The Disconnected Mind to be made available and understandable to the public. This has been done via Staying Sharp, a section on the Age UK website detailing the things you can do to protect your brain and thinking skills as you age, made in conjunction with experts.
This has been communicated through three main sections:
Learning more about how your brain works, covering the anatomy and functions of the brain.
Understanding how and why thinking skills change, including the ways in which normal cognitive ageing affects us and the role our genetics can play in this.
Taking action to protect your thinking skills, discussing the importance of things such as exercise and sleep, as well as the implications of smoking, drinking and caffeine.
What do YOU think about thinking skills?
You probably assume you have some idea about how your brain might change as you age, based on the experiences of older family members. But would you put that assumption to the test? As part of the Staying Sharp section of the Age UK website, there's a quiz for you to take.
The quiz is based on What Keeps You Sharp?, a national survey by Dr Alan Gow, Associate Professor at Heriot Watt University in Edinburgh. What Keeps You Sharp? captured the beliefs and attitudes of more than 3,000 people aged between 40 and 90+, about how thinking skills change with age.
Dr Gow did so by asking the respondents the questions in this very quiz – so in taking it you'll be able to see not just how much you know about brain ageing, but how your answers compare to those of other people across the UK.
Take the quiz
Test your knowledge of what keeps you sharp in later life with this quiz created by experts. You'll give your brain a welcome workout while finding out how your results compare to others.