An update
Dr Elizabeth Webb discusses the progress of the UK's vaccination roll out, its successes, and reaffirms the importance of patience and good sense when you've received the coronavirus vaccine.
After being vaccinated against coronavirus it's understandably tempting to want to return to the way we lived before the pandemic started. But is that wise?
In short, the answer is no. It remains important you continue to reduce close contact with others, keep the contact you do have outdoors where possible, and open windows, socially distance and wear a mask when this isn't possible.
This is for 4 reasons:
You will not be protected straight away. Depending on the vaccine you may take 2 or 3 weeks to develop immunity

No vaccine is 100% effective. Even after you've waited those first few weeks, and following your second dose, your vaccination may not offer you complete protection from becoming unwell with coronavirus

There are still large numbers of people with coronavirus in the UK. Recent estimates suggest about 1 person in every 50 in England has coronavirus

We don't yet know how well the coronavirus vaccines work at preventing transmission of the virus. It's therefore possible that after vaccination you could catch coronavirus but have no symptoms, so be able to pass it on unknowingly to someone else.
What next for everyone else?
The Government says that all over 70s and the clinically vulnerable will have been offered a vaccination by the middle of February. We may all hope that once those most vulnerable to the worst outcomes from coronavirus are vaccinated life can return somewhat to normal for everyone. But would that be the right path to take?
There are several factors to consider:
Vaccinating older people will reduce deaths
Office for National Statistics (ONS) data tell us that more than 4 in 5 people who have died so far from coronavirus in England and Wales have been aged 70 and older. Vaccinating people in this age group will therefore prevent large numbers of deaths among people at greatest risk of dying.
Vaccinating older people will reduce, but not remove, pressure on hospitals
NHS England data show that about 2 in 3 people admitted to hospital with coronavirus have been aged 65 and older. Vaccinating people aged 70 and older will reduce the number of people admitted to hospital and reduce some of the pressure on the NHS. However, vaccinating people aged 70 and older will only partially reduce the pressure on hospital Intensive Care Units (ICUs) as data from the Intensive Care National Audit and Research Centre shows that only about 1 in 4 people who need critical care for coronavirus in hospital are aged 70 and older.
Vaccinating older people won't do much to reduce the spread of coronavirus
Public Health England data indicates that older people have been less likely to test positive for coronavirus than younger people. About 1 in 14 were aged 70 and older, despite making up about 1 in 7 of the population of England. Combined with our current uncertainty about the extent to which coronavirus vaccines stop people who've been vaccinated spreading the virus, this means that vaccinating older people will do little to slow the pandemic.
But why does it matter if coronavirus spreads through younger people, who it's much less likely to kill? There are 2 main reasons:
People outside the vaccination priority groups can get ill too
The Joint Committee on Vaccination and Immunisation (JCVI), the group of independent experts who advise the Government on how to prioritise access to vaccinations, has said that their priority groups represent 99% of preventable deaths from coronavirus. However, although for many people coronavirus is a mild illness, ONS estimate that 1 in 10 people's coronavirus symptoms last for 12 weeks or longer (what is known as 'long COVID'). Allowing coronavirus to spread uncontrolled among unvaccinated people – about half of the population does not fall into one of the JCVI priority groups – could lead to widespread, long-lasting illness.
Opportunities for 'escape mutations' to arise
We have heard a lot over the past couple of months about mutations and new variants of coronavirus, and worries about whether the vaccines will be less effective against them. At the moment there is no firm evidence that existing variants have so-called 'escape mutations' that would render the vaccines ineffective. However, the more we allow coronavirus to circulate in the population the more likely it is that an escape mutation will arise. If one were to arise, the vaccines could be adapted to fight it, but this would require us all to be vaccinated again.
What else can we do?
So, if vaccinating vulnerable people isn't enough, what else can we do? Hopefully, the Government will take advantage of the dual benefits of the suppression of the coronavirus epidemic from the current lockdown and having vaccinated vulnerable people, and take control of the coronavirus epidemic in the UK. This will require some ongoing control measures, namely testing for coronavirus, tracing contacts of cases and supporting people to be able to isolate, and quarantining people on entry to the UK.
If we do these things, and do them well, combined with vaccinations our lives should be able to return somewhat to normal. If we don't, it is possible that we will need to have another national lockdown to protect the NHS.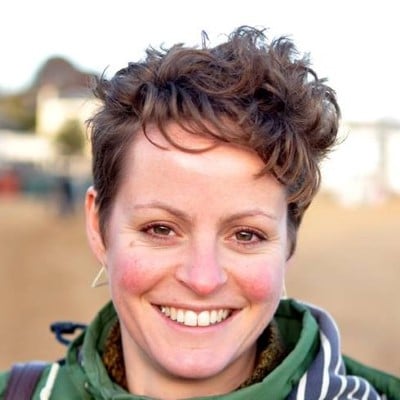 More articles by Dr Webb
Dr Elizabeth Webb is Head of Research at Age UK. She has an MSc in Epidemiology from the London School of Hygiene and Tropical Medicine and a PhD in Social Epidemiology from University College London.