There are many who incorrectly claim to know what older people say, think, and even drink. Thankfully Brixton Brewery has produced a new beer that challenges lazy stereotypes about later life, while raising money for the incredible work done by Age UK Lambeth.
Canadian born Xochitl Benjamin is one of the four founders of Brixton Brewery, alongside her husband Mike and Jez and Libby Galaun. The two couples, who just so happened to live on the same street, met in a pub in 2010 and quickly realised they shared a love of beer, as well as surprise there wasn't a local brewery capturing the personality of the area. Brixton Brewery was born as a result, with its taproom taking up residence under the district's railway arches three years later.
Projects creating progress
In the years since, Brixton Brewery, London Living Wage employers, have become involved in a number of long-running partnerships in the local area. These include producing a beer to celebrate Block 336, a local art gallery; and donating event space to Migrateful, which works with new refugees in the UK and helps them introduce their native cuisines to London audiences via cookery classes.
They also brewed a beer to help fund the restoration of Nuclear Dawn, a 25 square metre mural painted in 1981 on the side of a late Victorian building.
An idea begins to brew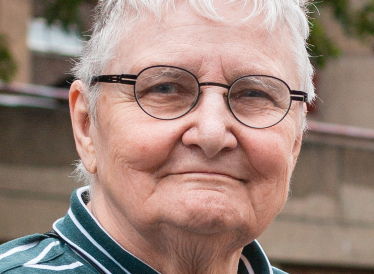 It was architecture that first sowed the seeds for the Generation Pale Ale campaign. Last summer, as businesses briefly re-opened between lockdowns, Brixton Brewery launched a series called 'Characters of Coldharbour Lane', which featured profiles and photographs of local people. Among them was Magda Borowiecka, a Polish born architect employed by Lambeth Council.
Magda was responsible for the design of Southwyck House - nicknamed 'the Barrier Block' - a building people to this day assume is Brixton Prison thanks to its Brutalist look. The building was intended as a response to the raised flyover that was planned to run through the centre of Brixton, with its unique design featuring small windows so as to deal with the resulting noise and pollution.
While the flyover didn't end up panning out, responses to the Barrier Block were highly negative, leading to a persistent rumour that Magda had taken her own life as a result. This should be filed under urban legend, however, as Magda is very much alive. "I was given the boot after the project," Madga, now 90, told Brixton Brewery as part of the 'Characters of Coldharbour Lane' project. "I got early retirement so I didn't mind!"
"The response awakened the idea in us that people were interested in hearing peoples' stories," explains Xochitl. "Particularly those older people with a connection to the area. We profiled a number of people, but Magda, by far the most senior of the locals we profiled, really stood out."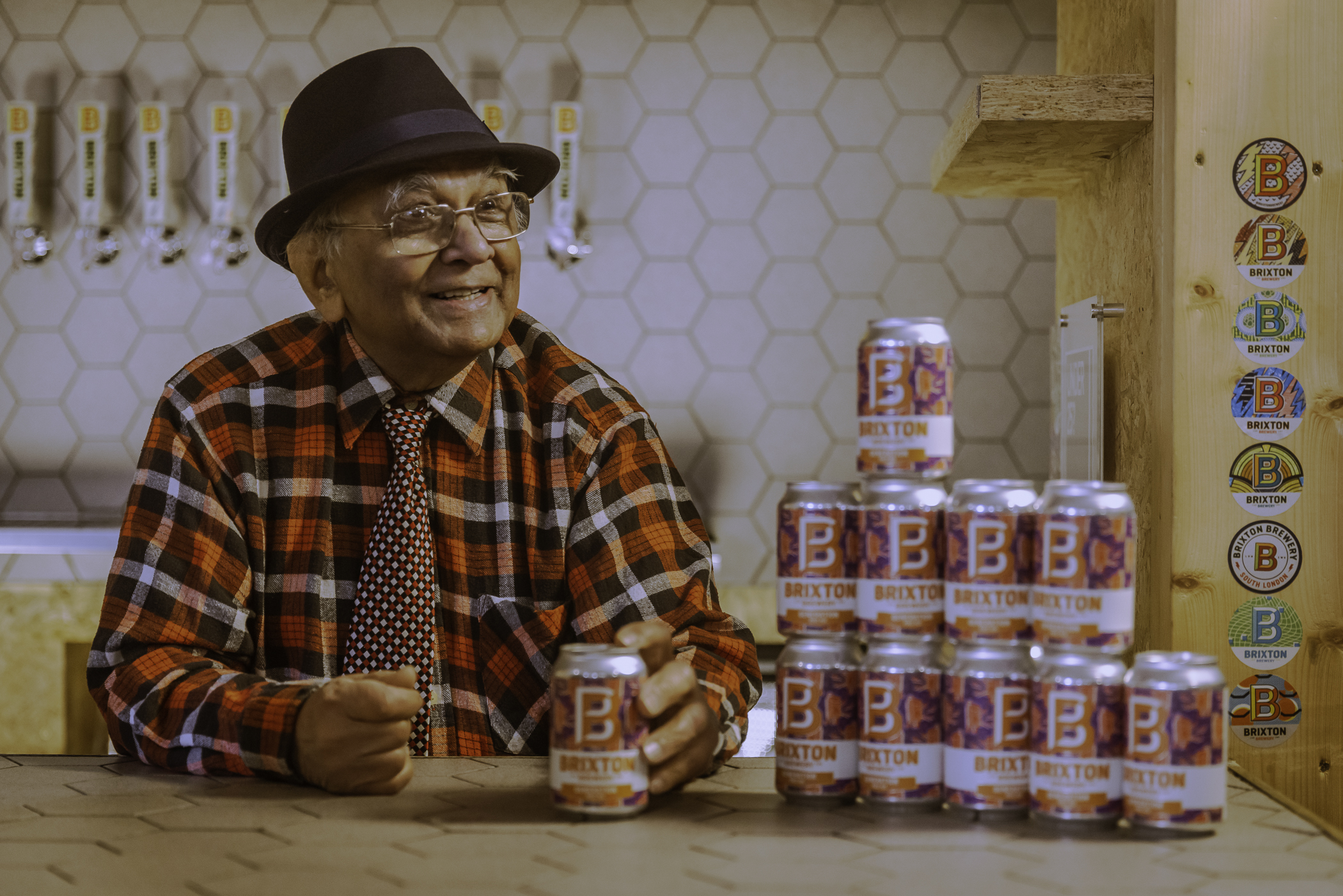 Generation Pale Ale
"We wanted to challenge ideas of who older people are, what they want to do, and what they're interested in," Xochitl says of the thinking behind Generation Pale Ale, a limited edition 3.8% beer with every penny from sales going to Age UK Lambeth, which saw a 233% increase in demand for its services during the coronavirus pandemic. "And even more broadly than that, we wanted to celebrate multiple generations of people being able to come together following lockdown."
To ensure as much money was going to Age UK Lambeth as possible, the ingredients for the beer were kindly donated - free of charge - by hops and malt suppliers Charles Faram and Simpsons Malt, respectively.
A design for later life
So how do you create a beer that celebrates the contributions of older people while sideswiping stereotypes? "We were motivated to give it a sense of fun and energy," is how Xochitl puts it. "And to avoid being cutesy or patronising in any way, as unfortunately that can be some peoples' default mode when it comes to older people." This idea of subverting ideas about ageing translated to the Generation Pale Ale cans, which feature shopping trolleys on wheels customised with huge speakers blaring music.
Much of the advice on the campaign came from Age UK Lambeth, who Xochitl describes as "a dream partner". "They really helped us with finding the older people for the campaign, told us about their programmes, and allowed us to run ideas past them to ensure what we were doing didn't come across as frivolous."
Another round
The campaign has been warmly received, with Xochitl's parents, both of whom are in their eighties, particularly vocal in their support for it. And that positivity has been reflected by people of all ages in the area. And there's more to come; over the next few weeks, Brixton Brewery will be sharing stories via their social channels from the older people whose contributions continue to make Brixton the vibrant place it is. These include Peter, 68, who was scouted as a model aged 65 and has done a fashion shoot for Vivienne Westwood.
"It must be nice to see yourself reflected in public life if you feel you're usually not," says Xochitl of why she thinks the campaign has resonated in the way it has. "The response has been positive and we're delighted with it, but there's definitely a lot more to do in public life to reflect the broad range of peoples' experiences. If we've contributed to doing that with this campaign, we're very happy."
Age UK Lambeth
Age UK Lambeth has worked in the local community for more than 70 years. Their team of dedicated staff and volunteers deliver services and activities for older people in Lambeth.