On 6 February this year, Her Majesty The Queen reached her Platinum Jubilee, marking 70 years of service to the people of the United Kingdom, the Realms and the Commonwealth. An extended bank holiday weekend this June will give communities a chance to commemorate the milestone. But what makes this Jubilee so historic?
A record-breaking reign
Until recently, the title of Britain's longest-serving monarch was held by Queen Victoria. Having come to the throne aged 18 in 1837, Queen Victoria reigned for 63 years and 7 months. She celebrated a Golden and Diamond Jubilee along the way, marking 50 years and 60 years of service respectively.
But since 9 September 2015, Queen Elizabeth II's reign has exceeded her great-great-grandmother's, now making The Queen the longest-reigning monarch in British history and the first to ever celebrate a Platinum Jubilee.
Her Majesty has accomplished many other achievements over the decades. Since taking to the throne in 1952, The Queen has met with 14 different Prime Ministers and the same number of US Presidents. She's the patron of over 600 charities and public service organisations and has witnessed countless era-defining moments for the UK – from Beatlemania to Brexit. Her Majesty has also travelled more widely than any other monarch: she is thought to have visited over 110 countries, including 51 of the 54 Commonwealth member states.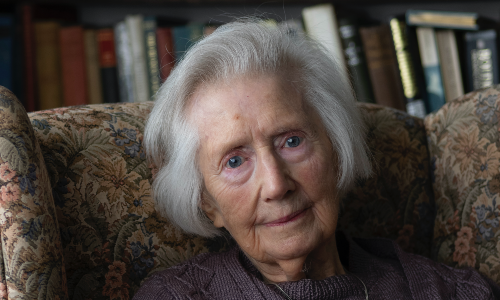 The Queen is three years younger than me. I used to live in Norfolk not far from Sandringham. When Princess Elizabeth was about 7 or 8, I saw her riding her horse - she was very good too - and I was very pleased to have seen her.
Pageantry and parties
Platinum Jubilee celebrations will begin with The Queen's traditional birthday parade, Trooping the Colour, which will take place on Thursday 2 June at Horse Guards Parade in London. Over the bank holiday weekend, Her Majesty will also attend The Derby at Epsom Downs, a Platinum Party at Buckingham Palace and the Platinum Jubilee Pageant. The Pageant will feature over 10,000 participants from across the UK and Commonwealth and will be broadcast around the world.
But there are plenty of ways to celebrate the Jubilee in your own community, too. Why not say "cheers to 70 years" at a local street party? Over 60,000 people have already signed up to host a Big Jubilee Lunch on Sunday 5 June, offering friends, family and neighbours the chance to reconnect and celebrate. You can search for parties on the Big Jubilee Lunch website, or even plan your own with their free starter pack.
You could also swing by a tea dance in Eastbourne, celebrate aboard a heritage steam train on the East Lancashire Railway or bake a marvellous creation for a '7-Tea Party' for Age UK Leicestershire & Rutland, who are also celebrating 70 years of service this year.
Shine a light
As well as parties and parades, many towns and cities across the UK will be lighting up their streets for the Platinum Jubilee.
On Thursday 2 June, more than 1,500 Jubilee Beacons will be lit around the UK, Channel Islands, Isle of Man and the Commonwealth in recognition of The Queen's service. Traditionally used for communication, beacon chains have more recently been used as a symbol of unity. Beacons were lit to celebrate Queen Victoria's Diamond Jubilee in 1897, and were also lit for The Queen's Silver, Golden and Diamond Jubilees and her 90th birthday.
There are beacon-lighting events taking place throughout the country, including in Chester, Cambridge and the Isle of Wight.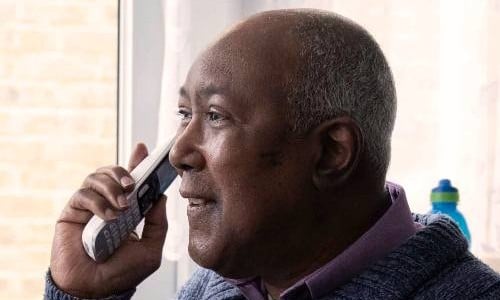 In 2012, Her Majesty visited the club I was at in Leyton to unveil a plaque. She asked me if dominoes was easy to play and I told her no, but if Ma'am had the time we could teach her. Sadly, she didn't have time, but the offer still stands...
Go green for The Queen
If you're looking to extend your celebrations, you could also plant a tree for the Jubilee. The Queen's Green Canopy initiative is encouraging everyone across the UK to commemorate The Queen's Service by helping their local environment.
Although tree planting season doesn't start again until October, you can start planning now. You can also prepare by picking up some handy gardening tips or even exploring how your tree could fit into a wider kitchen garden.
Connecting with others
While the Platinum Jubilee celebrations provide a great opportunity to socialise, connecting with others is important all year round. Age UK offers ways to make friends and stay social.
Photo: PRESS ASSOCIATION / Danny Lawson