Training for the Leeds Abbey Dash is a great way to reach some of your fitness goals. Whether you want to feel healthier, increase your stamina or tone up a little, preparing for a 10k is a great way to do it.
New or returning to running? Remember the 3 S's
Stretch – before and after you run to avoid injury
Start off slowly – run at a pace that feel deliberately slow to allow your body to warm up
Schedule your runs – it's all too easy to get stuck on the sofa with Netflix. Plans your runs in advance for the week so you're mentally prepared for your training. And don't reschedule unless you absolutely have to!
Our top tips
Want to get faster? Run intervals
Try alternating 2 minutes running at 80% effort, with 5 minutes at comfortable jogging speed. It's a sure-fire way to up your pace.
Want to build stamina? Run hills
We know, we know, hills are hard – but they're great for building strength and endurance. Best of all what goes up most come down, making you feel like Usain Bolt as you descend.
Want to run the whole way? Walk
Seriously, walk. There's absolutely nothing wrong with alternating running with walking. You'll feel more in control, less tired and your legs will start to get the feel for the distance.
Want to enjoy it more? Run to the beat
Music gets you fired up, keeps your pace steady and lets you imagine you're Rocky Balboa running up those steps to fist-pumping glory.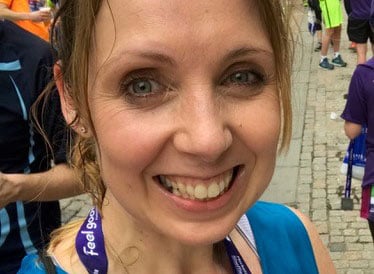 "For me, running is a bit like meditation"
Helen works as a GP in Leeds, and is a mum to three young children. But however busy her day is, she always sets aside at least 30 minutes to run. "It''s my way to de-stress, decompress and take time out – a bit like meditation."
Helen's now a regular at the Leeds Abbey Dash, where she loves running alongside elite athletes while achieving her own goals. Her message to new runners? "You don't have to be athletic to start running. You just have to plod one foot in front of the other and keep going!"
---
Healthy recipes to power your training
Carbs? Check. Veg? Check. Delicious? Check
Packed full of protein to refuel your muscles after a training sesh.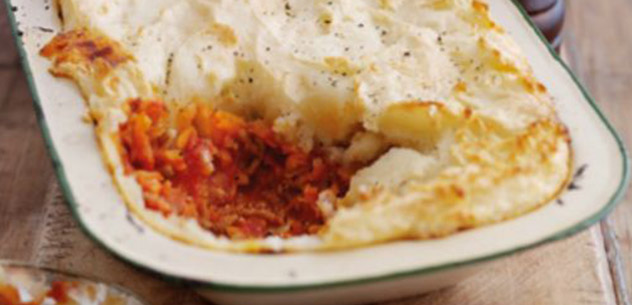 A healthier take on the classic comfort food – great after a wet run!