Post-training Tofu Pad Thai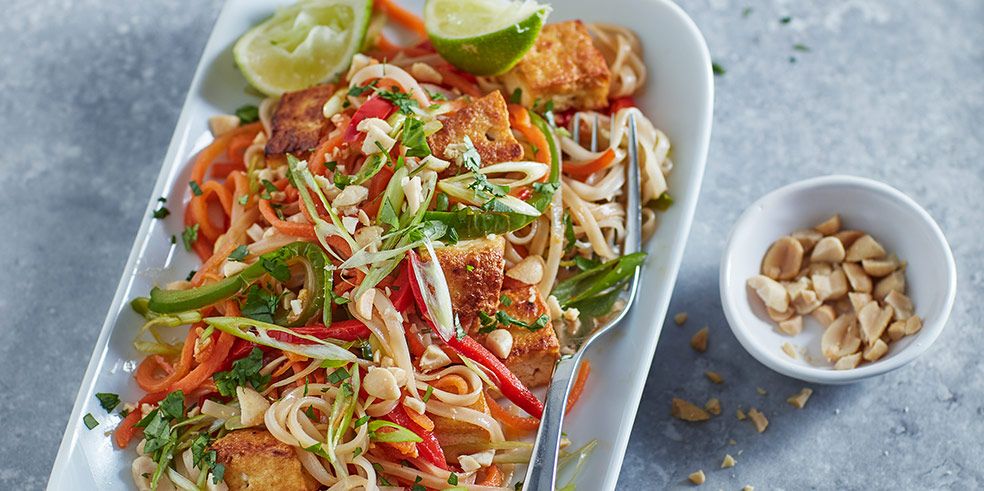 This colourful stir-fry makes a quick, delicious pre-race meal.
This vegetarian version combines noodles and tofu so it provides a perfect balance of carbohydrate and protein. It also provides 2 of your 5-a-day.
You can swap in any other vegetables you have to hand, such as mushrooms, broccoli, asparagus, sugar-snap peas, bean sprouts and bamboo shoots. For speed, I like using marinated tofu but you can, of course, use plain tofu in this recipe.
Serves 4
Ingredients
200g/7oz rice noodles
2 tbsp light olive or rapeseed oil
200g/70z marinated tofu, or block of plain tofu cut into 2.5cm/1inch cubes
1 green pepper, deseeded and sliced
1 red pepper, deseeded and sliced
2 carrots, spiralized or cut into batons
1 garlic clove, finely chopped
3 tbsp soy sauce
1 tbsp sweet chilli sauce
4 spring onions, sliced
Juice of 1 lime
50g/2oz salted peanuts, roughly chopped
A handful of fresh coriander, chopped
Method
Cook the rice noodles according to the pack instructions. Drain.
Heat half the oil in a wok or large non-stick pan over a high heat and fry the tofu, turning gently, until it is golden all over. Set aside.
Heat the remaining oil. Fry the peppers and carrots for 1 minute, then add the garlic, cooked noodles, soy and sweet chilli sauce and cook for 2 minutes more. Mix in the tofu, spring onions and lime juice, and heat through.
Divide among 4 bowls and scatter the peanuts and coriander over.
Nutritional information
Per serving: 476 kcal | 18g protein | 22g fat (3g saturates) | 49g carbs (10g total sugars) | 7g fibre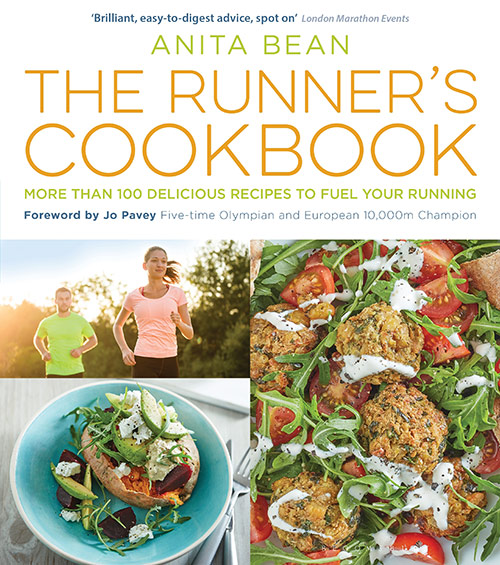 Recipe from The Runner's Cookbook: More than 100 delicious recipes to fuel your running by Anita Bean (Bloomsbury, £14.99)