Befriending services for veterans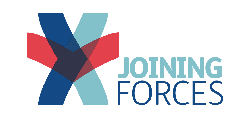 At Age UK, we help beat loneliness through our befriending - or 'visiting' - services, where a volunteer visits or talks to an older person once a week in their own home.
Sign up for our Veterans Newsletter
Get updates on the latest advice, services, stories of veterans and much more.
Age UK offers two different types of befriending services:
Face-to-face befriending: where a volunteer befriender visits an older person in their home, perhaps for a cup of tea and a chat. In some cases, a volunteer may accompany the older person to occasional hospital or doctor's appointments.
Telephone befriending: where a volunteer befriender will phone an older person at an agreed time for a chat.
As part of Joining Forces, you can ask to be matched with another veteran and we'll try to make it happen.
All befrienders provide friendly conversation and companionship on a regular basis over a long period of time.

Get a free weekly friendship call
Sign up to our free telephone befriending service where we match older and younger veterans.
For more information call the Age UK Advice Line on 0800 678 1602.
We're open 8am to 7pm, every day of the year.
---
Partnering with SSAFA

As part of Joining Forces, Age UK is partnering with SSAFA, the Armed Forces Charity, to deliver 12 local projects across England.
---