International Women's Day 2018
In honour of International Women's Day we spoke to a few of the women who inspire us.
About the interviews
We asked them a number of questions about equality, empowerment, education and the value women offer society. We're so fascinated by the confidence journey people go through as they age and these women are a perfect example of your life being in your hands.
This year's International Women's Day theme is to Press for Progress, but we wanted to talk more broadly about more elements of being a woman.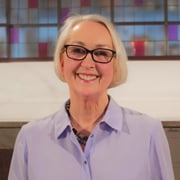 Yvonne Vann
The founder of Jolly Dollies an organisation that socially supports widows and have groups all across the UK. To find out more, and if there's a group near you, visit www.thejollydollies.com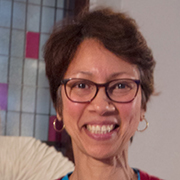 Marie Jane Leberl
Marie comes from Mauritius and is a health and fitness instructor, with very important beliefs on taking care of our wellbeing.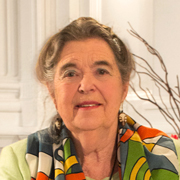 Lynne Reid Banks
A journalist and novelist who has written over 40 books. In the 1950s Lynne made waves as the first female television reporter for ITN.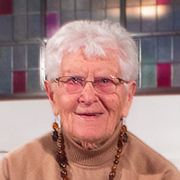 Shirley Meredeen
One of the founders of Growing Old Disgracefully, a collective who've written books and have now set up a brilliant model for women to enter into co-housing together.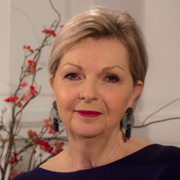 Tricia Cusden
Writer and blogger from website and beauty brand Look Fabulous Forever. Tricia's new book Living the Life More Fabulous is now out, building on the success of her brand and beauty range for older women.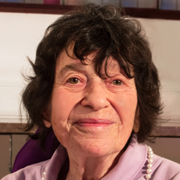 Lynn Ruth Miller
American-born comedian Lynn is still performing in her 80s. She started her comedy career at 71. She made it to Las Vegas in America's Got Talent, 2008, won People's Choice in 2009 Branson Comedy Festival, the finals in Bill Word's Funniest Female Contest 2009 and semi-finals in the SF International Comedy Competition. To name but a few of her successes.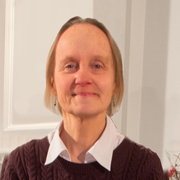 Linda Grieve
Linda retired and decided to travel to China, to volunteer in an orphanage run by International China Concern. She ran the London Marathon aged 60 for the ICC and raised a whopping £9,000. She is about to venture back to China to offer even more support.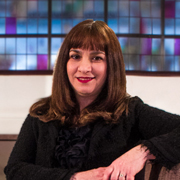 Senia Dedic
Having escaped war zone Sarajevo in the 1990s, Senia set up home in south-west London and realised lots of families were lacking contact with their grandparents or grandchildren. She is a founding member of Women of Wandsworth, who support their local area with intergenerational events.
Have you got a story to tell?
Whether you've received support from Age UK or have a life experience to share, like the amazing women in our film, we would love to hear from you.