Our love later life hero – Doris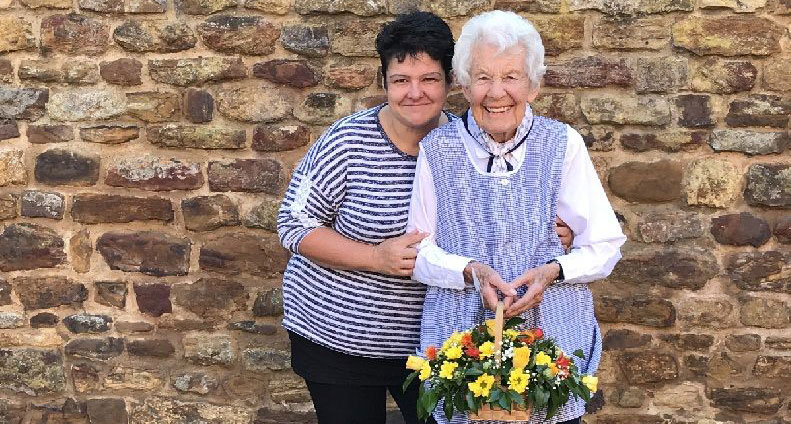 This edition's love later life hero is Doris Moss, who celebrated her 96th birthday last September.
Age has not slowed down or stopped Doris from giving back to the country she has called home since 1942. After fleeing Belgium to escape the Nazis, Doris and her sister worked at Bletchley Park, translating and transcribing messages that helped the war effort.
Since then, Doris has shared her wartime adventures in numerous TV and press interviews and featured in Tessa Dunlop's book 'The Bletchley Girls.'
Doris has dedicated her life to helping others and has been volunteering at Age UK Northamptonshire since 1982. She is the welcoming face every visitor is pleased to see, with a cup of tea or coffee for everyone. She also volunteers at a local homeless centre and soup kitchen.
We thanked Doris for her commitment with a Volunteer of the Year award in 2012, and we'd like to pay tribute to her again now for her continued dedication.
Thank you Doris, for contributing so much to Age UK and your local community. You're an inspiration to us all, and a true Love Later Life Hero!
Do you know a Love Later Life Hero? Why not nominate them so we can celebrate their achievements. To nominate a Love Later Life Hero, email newsletter@ageuk.org.uk.
Return to Your January Update