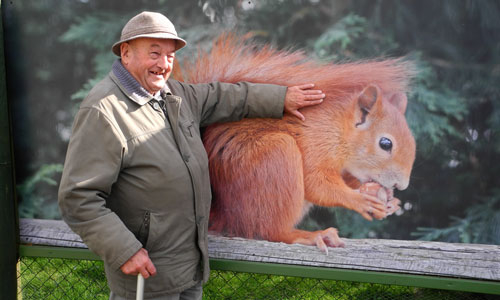 This edition's Love Later Life Hero is Bill Jones, who's 84 and from Tiverton, Devon.
"He makes the world a better place for so many," Beverley says about her Dad, Bill.
Bill has been running a club for older people in the area for the past 20 years. In the summer, the club takes a fortnightly trip to a beautiful local town or tourist attraction. But in the winter, they prefer tea, bingo and a raffle, in the cosiness of a local hall.
"He can often be seen pushing a wheelchair for someone not a lot older than him," she adds.
Bill is always there for people who need help or a friendly face – he visits people in residential care, and drives people around when they can no longer drive themselves.
"My Dad is a real star and I'm so proud of all he does."
Do you know a Love Later Life Hero? Why not nominate them so we can celebrate their achievements? To nominate a Love Later Life Hero, email newsletter@ageuk.org.uk.
Return to Your January Update