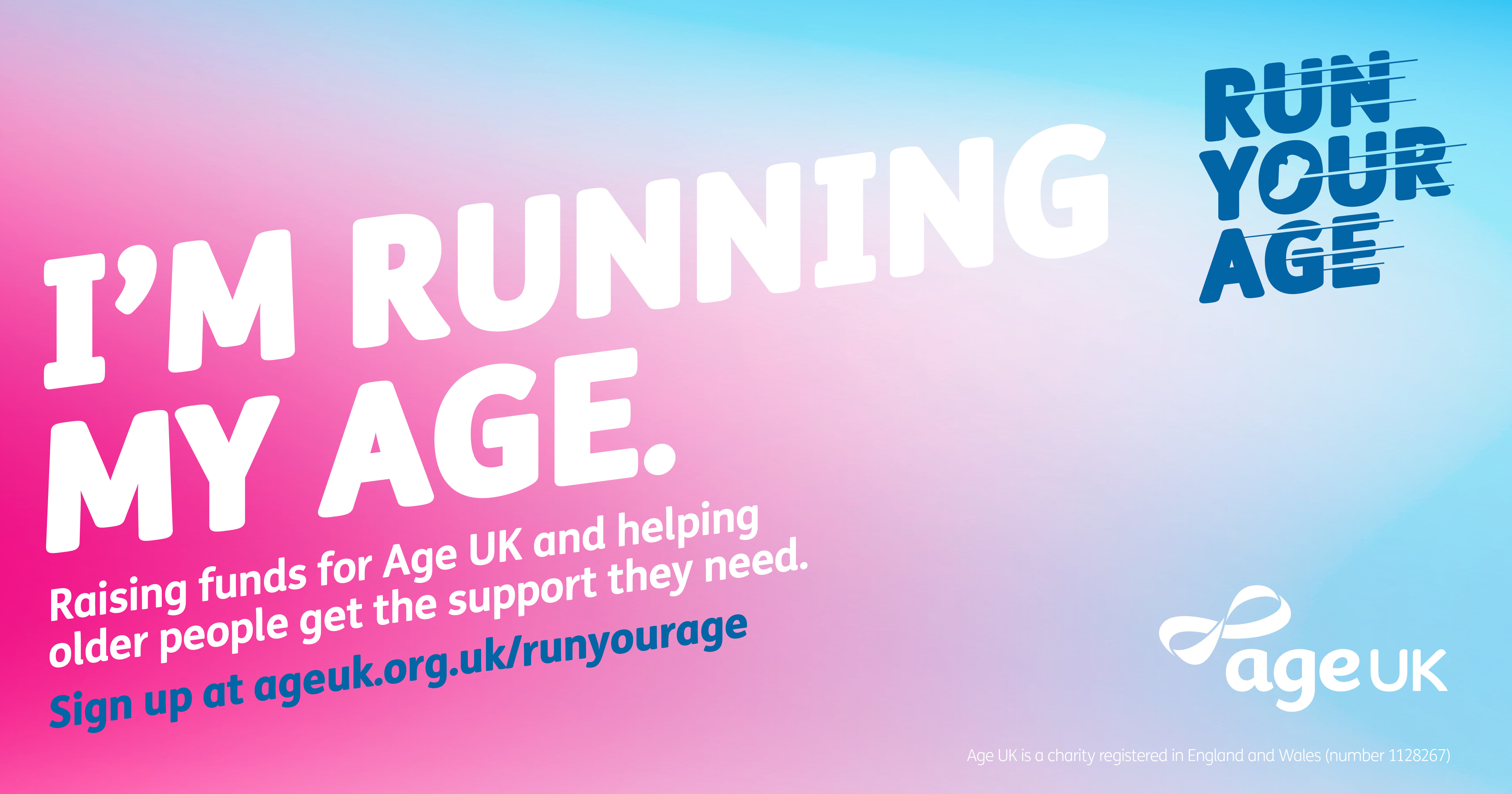 Download images for your social media channels to let everyone know about your Run Your Age challenge! It's a great way to get more people involved and boost your fundraising.
Your free downloadable Run Your Age assets
Change your profile picture, header or cover image, or add a story to your Insta - it all helps raise awareness and more funds! To download, simply click on the image you'd like, then save it to your computer, tablet or phone.