Say hello to an older neighbour
Saying hello seems like such a small thing. But 1.9 million older people often feel ignored or invisible. A smile and a wave could make a huge difference to those people.
We all feel awkward sometimes, so it's totally understandable that you might not want to stop and have a conversation. Never underestimate the power of a quick 'good morning' though.
How else can I support an older neighbour?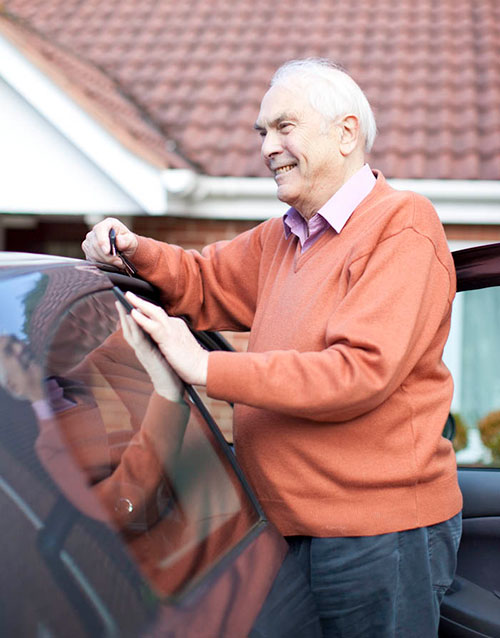 It's easy to forget that older people sometimes just want someone to pass the time of day with.
Even a small act can make a big difference. Knock on your neighbour's door and ask them if they need anything. You could:
invite them round for a cup of tea and a slice of cake
drive them to a medical appointment
pick up some shopping for them
ask if they have anything that needs taking to the tip
offer to sweep up leaves or salt an icy front step
offer a mince pie and mulled wine at Christmas.
A word of caution
Do make sure you've introduced yourself properly first, telling them who you are and where you live.
Not everyone wants to be friendly with their neighbours, so try to judge the mood when you first approach them.
Once you've got that good rapport with your neighbour, it'll be much easier to do something nice for them.
---
More random acts of kindness