The Post Office announce workshops to help people learn digital technology
By: Age UK
Published on 01 June 2018 12:01 AM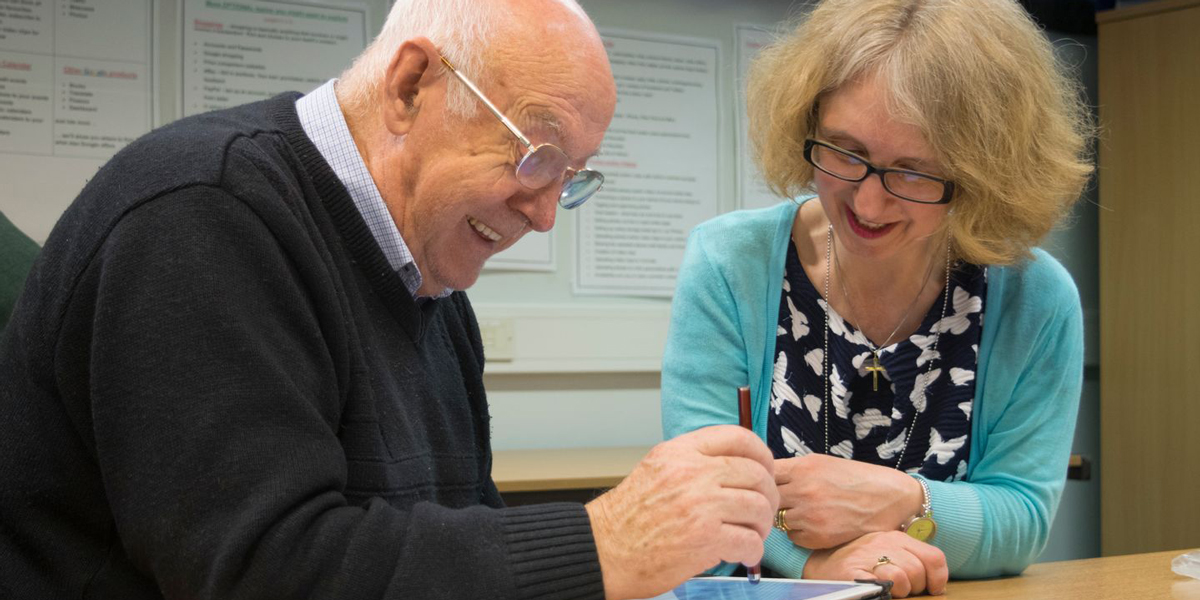 The Post Office has teamed up with Google Digital Garage to launch a series of digital skills workshops.
The drop-in sessions will provide a comfortable space where people can benefit from coaching to help them build their online confidence and better understand their devices.
As many as one in five people (20%) do not feel comfortable with digital technology, according to a survey by the Post Office. This rises to one in two when asked about using modern devices, including home assistants (46%) and smart watches (50%).
Older people are less likely to be online. Stats from the Office for National Statistics show that 3.7 million people aged 65 and over have never used the internet.
At Age UK, we regularly hear from older people who tell us that because they do not use the internet they can miss the best prices, have to wait longer for responses, and have less choice.
Of even greater concern is when pressure to access public services online makes it harder for people to claim the support they need. Our report Everything is online nowadays (PDF, 800 KB) found that councils overwhelmingly push people towards claiming benefits via the internet, even when it was clear they were not themselves computer users.
We believe that those who are not online should be able to access essential support in a way that suits them. However, we also know that getting to grips with technology and learning to use the internet can provide tremendous opportunities - for example, helping people stay connected with friends and family, providing practical help like shopping and finding information, and following hobbies and interests. The chance to learn more about what the digital world can offer in a supportive environment may be the first step to realising some of these benefits.
The drop-ins will get underway in the cities that were revealed to be the least digitally confident:
Leeds, Friday 22 June
Southampton, Friday 6 July
Plymouth, Friday 20 July
Cardiff, Friday 3 August
Norwich, 17 August
Belfast, Friday 31 August
The workshops will offer one-to-one sessions and group workshops, and will cover topics such as 'device advice', 'staying safe online' and 'getting started online.' They will be free and open to anyone who wants to take part to grow their confidence online.
For more information or to register your interest in attending a drop-in session, visit the Post Office website or call 0800 0681791.