Age UK Weekly Lottery complaints procedure
Lottery administration and Player Support
Email: lottery@ageuk.org.uk or call 0800 849 6070
Post: Age UK Weekly Lottery, PO Box 653, Galgate, Lancaster, LA2 0XB
The Promoter recognises that there may be times during an entrant's involvement with us when you may wish to raise concerns about problems you have encountered. It is our policy to encourage free and easy communication so that any difficulty can be quickly resolved.
All complaints are taken very seriously and we are determined to provide a swift resolution to each and every one that we receive. We welcome your feedback, as we record and monitor each comment with a view to continuously improving our service.
Entrants should contact the Lottery Helpline on 0800 849 6070 or email supporters@ageuk.org.uk to discuss their complaint.
It is only in situations where an informal discussion of a complaint or problem has been tried and has failed to bring about a satisfactory solution, that a more formal complaints procedure will be used.
Step 1
Seek Resolution from the Central Complaints Team
Please write, e-mail or telephone us with details of your complaint.
You can write to us at:
Supporter Engagement Team
7th Floor
One America Square
17 Crosswall
London
EC3N 2LB.
Responsible Person: Laurie Boult
Or
Telephone: 0800 169 8787
Or
Email: contact@ageuk.org.uk
If we are unable to resolve your complaint within 1 working day we will send a letter or email of acknowledgement.
We aim to resolve your complaint within 5 working days. Should your complaint require more detailed investigation then we will keep you updated until resolution.
Step 2
In the unlikely event of an agreement not being reached between the Central Complaints Team and yourself, your complaint will be forwarded to the Lottery Manager for his/her intervention.
Step 3
Refer your complaint to the IBAS (Independent Betting Adjudication Service)
If after making a complaint to us, we haven't resolved your complaint, then the complaint will be referred to the IBAS for arbitration within a reasonable timeframe.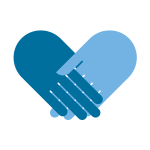 We're here to help
If you have any questions about the lottery, we'd be very happy to help. Call us on 0800 849 6070 (Mon-Fri, 9am-5pm, excluding bank holidays) or email us on lottery@ageuk.org.uk.