Hosted by the University's Ageing Lab, run by Professor Alan Gow, Brain Health Day celebrated the latest research into how our thinking skills change with age and what we can do to protect them. Here's what we learned:
1. When it comes to our brain health, the spirit is willing – we just need to know what to do
Can we maintain or improve our brain health as we age? Well, 9 in 10 of us think so, but fewer than 6 in 10 of us know how. Those are the results from a national survey on people's perceptions of thinking skills and ageing.
The good news is that we're right – there are things we can start or stop doing in order to protect our thinking skills. But worryingly, many of us say it would take experiencing a major physical illness or disease that affected our brain health to make us change our behaviour.
"That's where our work comes in," explained Professor Gow, before opening the floor to researchers exploring some of the most innovative ways to help people keep their thinking skills sharp in later life.

Try our quiz
Test your knowledge of how thinking skills change with age.
2. The kids are alright
Positive engagement between the generations could be a beneficial way of shoring up our thinking skills as we age. You may have seen Channel 4's Old People's Home for 4 Year Olds, which Age UK advised on, where taking part in crafts projects and outdoor activities together proved a huge hit for residents and children alike.
Inspired by a primary school mentoring programme called Experience Corps in the USA, Dr Louise Nicholls of the University of Strathclyde has developed a study in Scotland to see if volunteering with school-age children could help older people 'prop up' their cognitive abilities.
The initial findings look very promising – with more to come next year. One older participant said taking part in the study gave them a renewed sense of purpose and motivation.
3. A rest is as good as, well, a rest!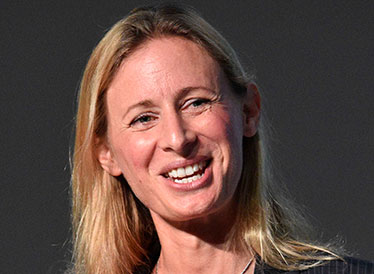 How do we remember? How do we forget? And what can we do to improve our memory? Those are the questions Dr Michaela Dewar and her team at the Memory Lab at Heriot-Watt University are trying to answer.
They've found that taking a short rest after learning something new can help people consolidate memories, particularly if they struggle with their short-term memory. Just 10 minutes of rest after taking in new information saw clear improvements in what people could remember – even up to a week later. The team are excited about how this could help people living with Alzheimer's disease in particular.
4. Keep the wheels turning
You probably wouldn't be surprised to hear that cycling in the fresh air is good for your health – but did you know it could also help your mental wellbeing?
Started in Denmark in 2012, Cycling Without Age is a global initiative that trains volunteers to take older people (particularly those living in care homes) for bike rides around the local area in specially designed cycle rickshaws – known as trishaws.
While anecdotal evidence suggests that Cycling Without Age brings many benefits, there weren't many published reports. Heriot-Watt University evaluated a trial of the initiative brought to Falkirk in 2017 by the Communities Along the Carron Association to better understand the impact of the initiative on older people.
Presenting the evaluation results, Ryan Gray of the University's Ageing Lab said that older people who lived in local care homes reported improvements in how they felt and their ability to reminisce about their community. Care home staff also noted improvements in participants' sleep and a decrease in mood problems and other behavioural issues in residents.
The Cycling Without Age initiative has now spread all over Scotland.

Download the evaluation report
Learn more about the study in this report, available from Heriot-Watt's website.
5. The Lothian Birth Cohort is leading the way
"They're one of the most intensively studied groups of individuals in the world," said Professor Ian Deary from the University of Edinburgh. He was talking about the Lothian Birth Cohort 1936, more than 1,500 Lothian residents who are taking part in a fascinating study funded by Age UK to understand how brains and thinking skills change over time – the Disconnected Mind project.
In 1947, every 11-year-old born in 1936 in Scotland had their intelligence tested. The test scores form the basis of the Disconnected Mind – if we know how people's brains were working when they were 11, can we track how they change over time?
Since 2004, the Lothian Birth Cohort 1936 have been taking part in testing of their thinking skills every 3 years from age 70 as well as providing comprehensive details of their physical health, lifestyle and environment. The result? Unparalleled insight into how our thinking skills change and what influences those changes.

Learn more about the Disconnected Mind
6. One new activity might be worth considering
In the audience at Brain Health Day were more than 200 older people who'd recently taken part in a new study called the Intervention Factory led by Professor Alan Gow and his Ageing Lab. But they hadn't been rigged up to brain scanners or kept in a lab – they'd been asked to try out one new activity they hadn't done before, whether that was taking a computer class or learning how to make stained glass, in their own community.
The results of the study aren't finalised yet, but the Ageing Lab team told us the questions they're asking are based on research suggesting certain activities might benefit thinking skills as we age – and that different activities may bring different types of benefits. For example: in a US study including learning digital photography, there seemed to be benefits for speed of thinking and aspects of memory. With a broad range of activities being considered in one study, the Ageing Lab team hope to see how the different 'flavours' of activity – social, mental and physical – combine to offer benefits for brain health.
As soon as we know more, we'll let you know – but there's a lot to be excited about.

Staying Sharp
Understand more about how your thinking skills change and what you can do to protect them by visiting our Staying Sharp pages