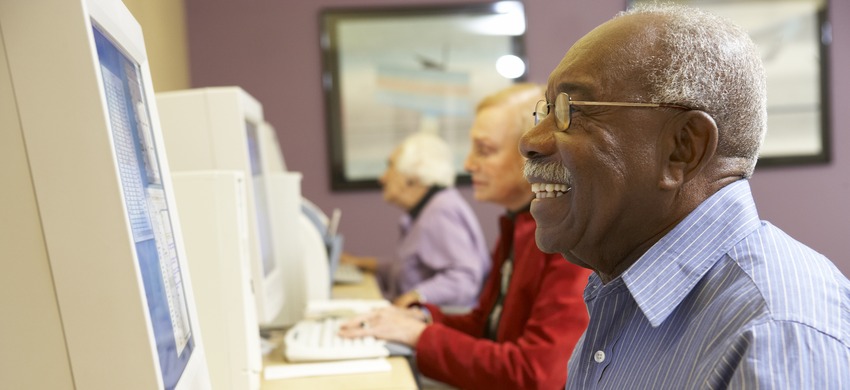 We're a local charity working in the community to support older people, their families and carers. We want everyone to be able to love later life.
Who we are
Age UK Dudley is an independent local charity. We've been working in the local community to help older people for since 2000 . We have 38 dedicated staff and over 200 active volunteers helping us to deliver services and activities for older people in Dudley Borough.
We have a Board of Trustees and manage our own finances. Age UK Dudley's area of benefit is the whole Dudley Borough.
Age UK Dudley is a registered charity (1084182) working to ensure that older people in the borough of Dudley get the information, encouragement and support they need to make later life as fulfilling and rewarding as possible.
Age UK Dudley provides a variety of services and offers information and support to local groups working with older people in the borough of Dudley. Many of our services are delivered by working in partnership with other organisations to ensure older people can make the most of later life.
The charity is governed by the Board of Trustees, which is made up of interested individuals who have the welfare of people in the borough at the forefront of their work. The Board helps to support staff and ensure we meet our aims.
Age UK Dudley Vision
Everyone can love later life
Age UK Dudley Mission
Enabling people in Dudley to make more of later life.
Age UK Dudley's Values
· We are respectful – we treat others as they would want to be treated.
· We are inclusive – we work together, we involve and we consult.
· We are positive – we welcome challenges and celebrate achievements.
· We are realistic – we are open and truthful, whilst remaining ambitious.
· We are outcome focused – we ensure that what we do makes a real difference.
· We are expert – we strive to be the best at what we do.
· We are empowering – we support others to achieve their goals.
Strategic aim
To be a commercially aware organisation achieving an annual turnover of £800,000 by adapting our service portfolio to better meet current and future needs, focusing on value for money and engaging our customers, partners and commissioners with impact.
Where you can find us
Our Head Office is based on The Waterfront at Merry Hll and five other sites across Dudley
How we are funded
We rely on your support to keep serving the community. We are supported by donations from the public, income from our charity shops, and some charitable grants.Much of our work is carried out from funding given to us to operate a specific service.
Other work is funded from donations, or money we receive from fundraising events.
We welcome comments, compliments and complaints to help us improve our services.
If you wish to make a comment, compliment or complaint please follow our booklet guide lines click here and comments card to download click here. Please feel feel to call our head office in person or any service if you wish to speak to a member of staff directly.