Myles Court 2018 make over!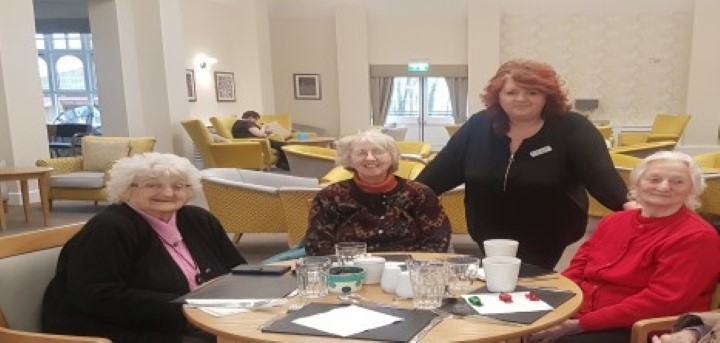 Published on 05 January 2018 03:53 PM
Myles Court where our Daybreak centre is situated with Housing 21 has had a fantastic modern new look! The residents of Myles court has input into the new look, choosing colours and patterns for the lounge area, dining room, corridors and reception areas. This face lift has lifted the spirits and made Myles Court an even more relaxing and lovely place to be.
Mandy Hopeton Daybreak Coordinator " Daybreak clients love the new look, its fresh and light and feels homely"
Age UK Dudley Daybreak operates Monday - Wednesday from the main room at Myles Court where activities, events and lunches take place, for more infomation contact Mandy on 01384 340608.