Band Fundraiser Success!!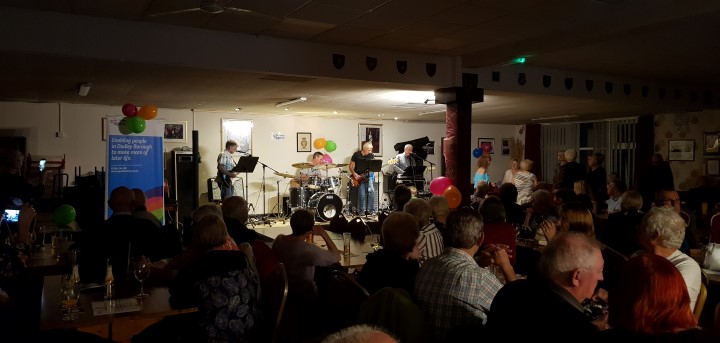 Published on 01 October 2018 02:52 PM
After the awful downpour on the evening of Thursday 20th September, we were so pleased that between 50-60 people attended the Health & Wellbeing's 60's band evening with the fabulous band "Keep Focused". The evening was at Kingswinford's British Legion and was spent listening to the wonderful upbeat music, dancing and a raffle.
We would like to send out a massive thank you to the band, Kingswinford British Legion for offering us the venue, for all who helped and supported the event and of course those who attended the evening.
What a massive success it was, we raised £524.25 which will go into our services supporting older people in the local area.
Lots of fun and laughter was had, the dancefloor was graced by many and a huge round of applause was shown in appreciation at the end of the evening.