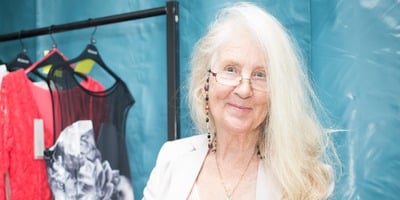 Looking to bag a bargain, declutter your life, or volunteer? You can do at our charity shop in Stourbridge.
About our shop
Age UK Dudley has a Charity Shop in Stourbridge. They are great places to find bargain clothes, books, DVDs, household goods, and even furniture.
To find out more about our shops, opening hours, what they stock and how to donate items, click here.
Volunteering at our shop
Our charity shop relys on volunteers for sorting stock, creating interesting window displays, and attending to customers. If you are interested in volunteering with us, please visit our volunteering page to see the charity shop role description and how to get in touch.
Shop with us online
If you want to shop online from the comfort of your own home, why not visit our Ebay shop?
Charity Shops
Stourbridge Charity Shop

Visit our Stourbridge High Street shop opposite Wilkinsons for a great selection of clothes, bags, hats and shoes.

We always need donations to both of our shops to maintain stock and would welcome any unwanted:

Clothes – ladies and mens
Children's clothing/shoes/boots
Boots/shoes
Handbags
Bric a brac
Books/DVD/CDs
Toys and games
Small items of furniture e.g. coffee table

You can make donations at the shop Monday to Saturday 9.30am to 4.00pm. Thank you.

Contact the shop on 01384 210757