Health & Wellbeing Guides
Your local Health & Wellbeing Guide
Your Local Health & Wellbeing Guide
This guide includes many useful topics to keep local people safe and healthy, be able to access Age UK Dudley service and other local services ,provides lists of CQC regulated health & social care providers within the borough, as well as a list of all GP practices, and much more....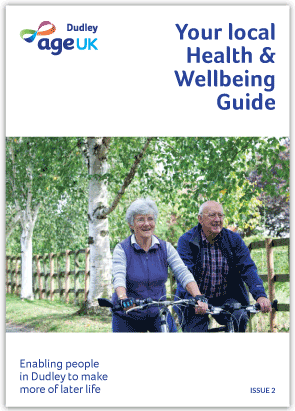 Click here for a downloadable verion of the guide
A practical guide to healthy ageing
The advice in this booklet will help improve the health and general fitness of people of any age, but it is written to be particularly relevant for people who are about 70 years or older.
People of this age, and sometimes younger, begin a 'slowing-down' process related to the effects of ageing on their body.
We cannot stop the process of ageing, but the advice given here will help to keep you fit and independent.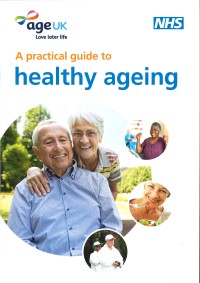 Click here for a downloadable verion of the guide
If you would like a hard copy thought the post of either of these bookletts please contact our Head Office on 01384 354508