Our Charity of the Year partnership with Santander has been a roaring success, raising millions of pounds to help older people and engaging staff across the country through incredible events and meaningful moments.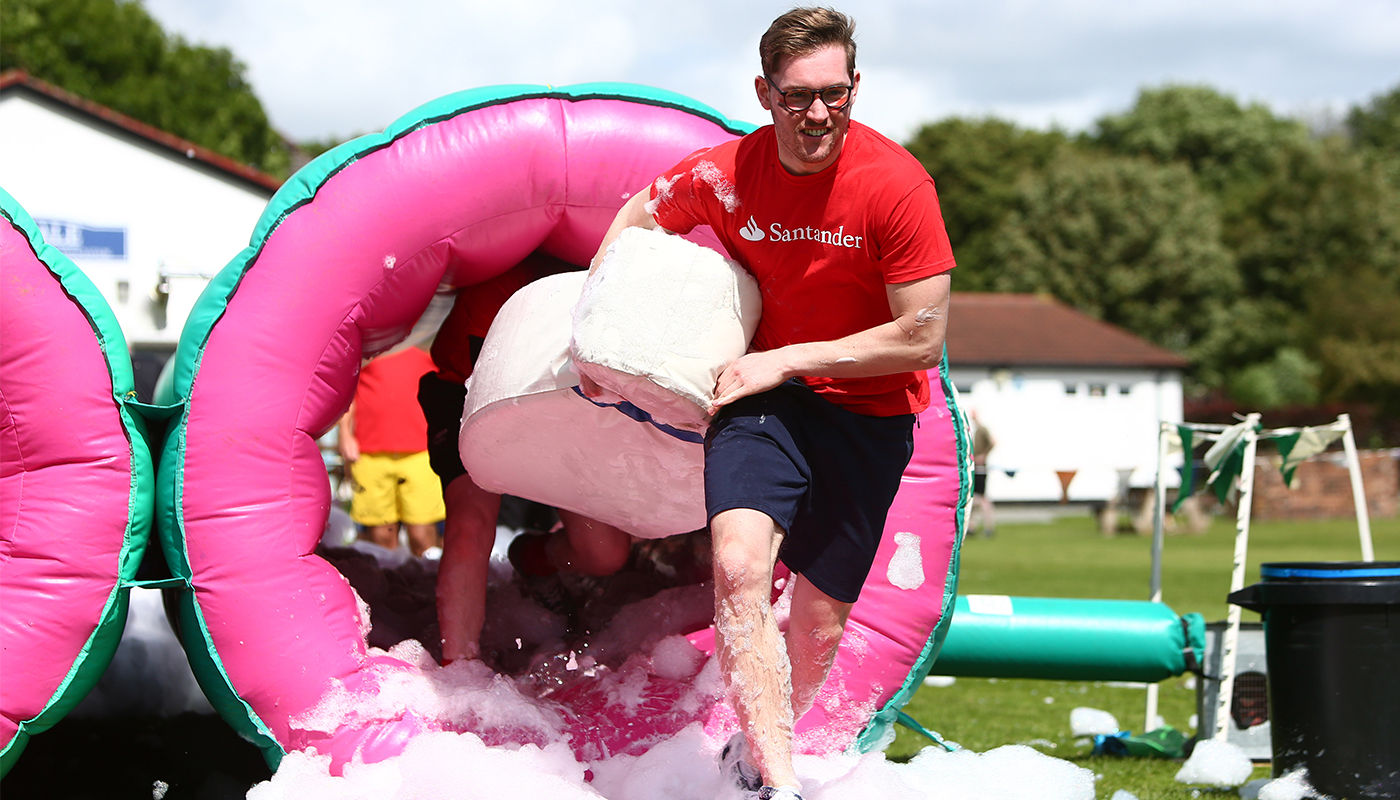 As one of the UK's leading banks, Santander has a presence in almost every community in the country. Their employees frequently witness the challenges faced by older people, and play an active role in helping to resolve their problems.
That's why, in 2016, Age UK and Santander joined forces for 3 years to help disadvantaged older people, across the country, make the most of later life.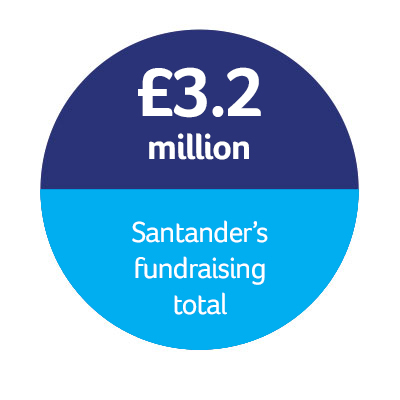 Working with Santander employees, we've raised a staggering £3.2million during the partnership, together with the children's charity Barnardo's.
Our partnership funded a new programme to give older people the support they need to deal with critical life moments, such as bereavement, through holistic, one-to-one sessions in the community and via our national advice line.
Many Santander employees took the opportunity to support older people directly too. Teams volunteered locally at more than 50 events, including lunch clubs and workshops, and almost 100 volunteers continue to make friendship calls every week to lonely older people as part of our Call in Time programme.
Thanks to Santander, Age UK has been able to provide life-changing support for thousands of older people who might otherwise have had nowhere else to turn.
To find out about working together give our Corporate Partnerships team a call on 020 303 31356 or email us at corporate@ageuk.org.uk.
To directly make a difference to our communities and the lives of older people is a real highlight of my role at Santander.