2016 Virgin Money London Marathon runners
On Sunday 24 April, 107 amazing people ran the Virgin Money London Marathon to raise money for Age UK. Here are some of their amazing stories.
Thanks so much everyone who ran for Age UK. You all did something amazing!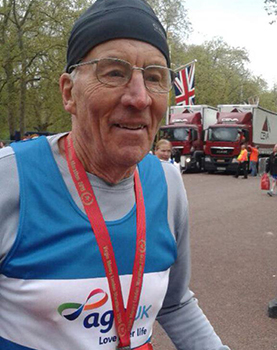 John Starbrook, 85 - Staines
John Starbrook from Staines took on the formidable challenge of running the Virgin Money London Marathon to raise awareness of and vital funds for Age UK, the Charity that supports older people across the country.
This was John's 51st marathon, and his 30th London marathon raising money for Age UK.
A seasoned runner, John is used to gruelling challenges. At one point John was training for two marathons a year – New York in November and London in April and a triathlon in between for 'a bit of fun'.
He's always loved sports from a young age and says it's never too late to try something new.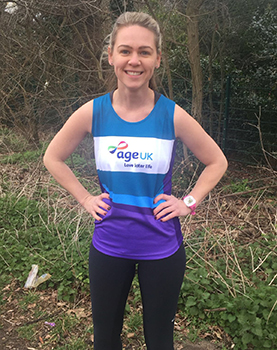 Hayley Law, 27 - Essex
Hayley's granddad became very ill last year. After battling and beating throat cancer he then had a stroke and was diagnosed with bowel problems not long after.
He then contacted his local Age UK who provided him with help around the house and organised a cleaner. He was also given suitable equipment through assessing his needs to help him with everyday activities and to make living in his own home easier.
Sadly, since then, Hayley's granddad has passed away and she is fundraising for Age UK by running the Virgin London Marathon to help the charity to continue with its vital and positive work in helping people like her granddad when they need it the most.
Will you run for Team Age UK?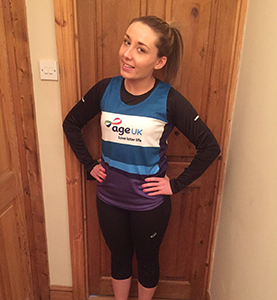 Jess Bennett, 20 - Leighton Buzzard, Bedfordshire
Jess ran the Virgin Money London Marathon to support Age UK as her Nan and family have benefitted from help and support by their local Age UK.
After Jess' Nan was diagnosed with dementia at 84, her local Age UK offered services, support and guidance. Age UK not only supported Jess' Nan but also helped Jess and her family to understand and come to terms with Jess' Nan's illness.
Jess would like to raise funds to help Age UK continue to provide vital services that help older people and their families cope with similar issues related to later life.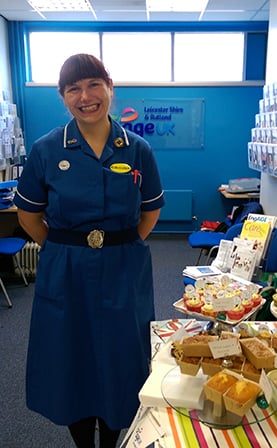 Claire Agnew, 44 - Leicester
This Virgin Money London Marathon was Claire's first ever marathon, and she ran for Age UK. As a registered nurse she has spent many years caring for older and frail people.
As part of her role as a nurse and educator, she has recently launched an initiative for new graduate nurses to undertake a rotation programme across both the acute and community hospitals in Leicestershire which will specialise in caring for the frail and elderly.
She feels very passionately towards the work that Age UK does and she draws on the work of the charity to help contribute towards the graduate nurses' development.
Claire has also undertaken a personal journey of weight loss and fitness which has seen her lose eight stone. She has participated in three half marathons since 2008, beating her personal best each time.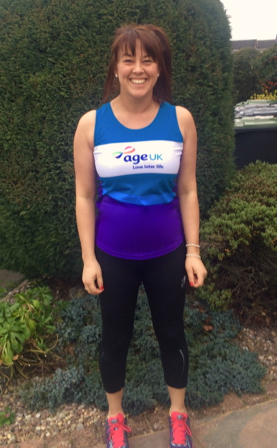 Laura Bangay, 34 - Biggleswade, Bedfordshire
This was Laura's first marathon. Laura ran for Age UK as she has seen first-hand the positive changes that the charity makes through her volunteering works.
As the Children's Musical Director for the West End hit show 'Matilda the Musical', Laura ran a singing group whilst volunteering at her local Age UK, where she played songs for the older clients, teaching breathing exercises and ways to improve their posture.
She also volunteered as a befriender to a lady called Iris, who at 99 had outlived all of her family and was very lonely. Iris was a music teacher, so Laura would go round to hers, serve some tea and cake, and play her songs on her piano which Iris would sing along to. Through her visits, Laura helped ease Iris' loneliness until she sadly passed away last year.
Laura hopes to raise enough money through her fundraising to help fund further befriending services to help tackle loneliness and isolation in later life.