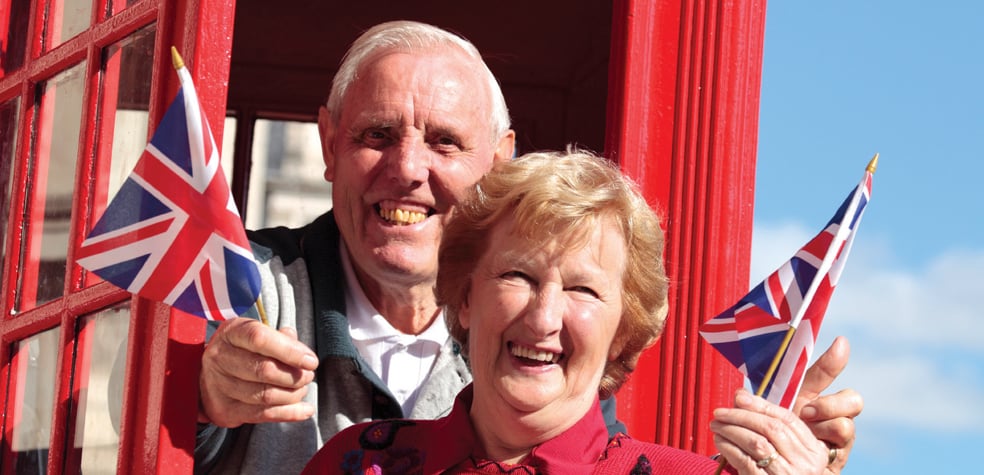 Days out at attractions can be expensive, so our partner Silver Travel Advisor has found some interesting places that will cost you absolutely nothing to visit! There's something here for everyone, wherever you are and whatever your interests.
---
Birmingham Museum & Art Gallery, Birmingham
Right in the city centre, the museum and art gallery are totally free.
They contain several collections of national importance, and the Pre-Raphaelite art here is the biggest set in the world, covering paintings, drawings, prints and design. The treasures of Ancient Egypt are to be marvelled at, and the Buddha Gallery offers amazing insights into India's religions through its artefacts.
The Birmingham School of Art is well represented, and the stories of the First World War from local regiments are fascinating.
The museum and gallery are fully accessible to those with limited mobility with disabled toilets and lifts, as well as dedicated parking.
Find out more on the official website
---

Yorkshire Sculpture Park, Wakefield
This is very special place won the Art Museum of the Year 2014 award. The charity covers 500 acres of historic landscape, and has open-air displays of sculpture by some of the world's leading artists.
Of particular importance is Barbara Hepworth, a native Yorkshire woman, whose work is here in the open air, where it's 'allowed to breathe'.
As well as having plenty of space to walk around, you can join sculpture classes, see the exhibitions and five indoor galleries, and of course sit down at the restaurant for that all-important cup of tea.
Free mobility scooters are available, which must be booked in advance. Dogs on leads are most welcome. Parking charges apply.
The Park is close to the Henry Moore Institute, the Hepworth Wakefield and Leeds Art Gallery for a real art-lovers treat.
Find out more on the official website
---
Big Pit National Coal Museum, Blaenoafon
Based at a real coal mine in Blaenoafon, in a unique UNESCO World Heritage Site, this is a fascinating day out and totally free!
Of particular interest is the hour-long underground tour with real miners, who take you 300 feet down to experience just what their working life was like at the coalface, with helmet, lamp, belt and battery.
Exhibitions in the Pithead Baths tell the story of coal mining in Wales from 1850 to 2000. The historic buildings and machinery are all open to the public, including the Winding Engine, the Explosives Magazine and the Fan House.
Assistance dogs on a lead are welcome. Wheelchair users are advised to bring a helper for some steep ramps and will need to use a manual wheelchair underground.
Find out more on the official website
---

Image: Glasgow Lighthouse by George Gastin via Wikimedia Commons
The Lighthouse, Glasgow
Based in the first public commission for Charles Rennie Mackintosh, this venue celebrates design, architecture and the creative industries in Scotland. It has a permanent collection dedicated to the designer and is a great place to learn about and understand his work.
The magnificent helical staircase, hanging from the original water tower, lets visitors climb up to the outside viewing gallery for panoramic views of the city.
There is a series of temporary exhibitions exploring design and architecture locally and internationally. This is all completely free.
Daytime tours cost £5. Evenings offer music and workshops, which are chargeable.
Find out more on the official website
---
Godolphin Estate, Helston
Located near Helston, this ancient estate is truly stunning, with acres of open countryside available for all, and 6 miles of trails, at no cost.
The fabulous views from Godolphin Hill take in the north and south coast of Cornwall, and it's a great place for bird watching too. There are also walks through shady woodland alongside the River Hayle, with wooden troll bridges.
Within the estate, the abandoned tin mine, with engine room and stack, is part of the UNESCO World Heritage Cornish Mining Site.
The landscape is quite rugged so those with limited mobility may need to plan carefully, although there is an accessible path beside the river. Parking here is free, but it costs to visit the house and the formal gardens.
Find out more on the official website
---
For more information call the Age UK Advice Line on 0800 678 1602.
We're open 8am to 7pm, every day of the year.

Free accessible holidays mini-guide
Our partner Silver Travel Advisor understands the challenges of restricted mobility. Their free mini-guide brings together holiday companies and cruise lines who provide accessible option, along with a selection of accessible places to visit around Great Britain.