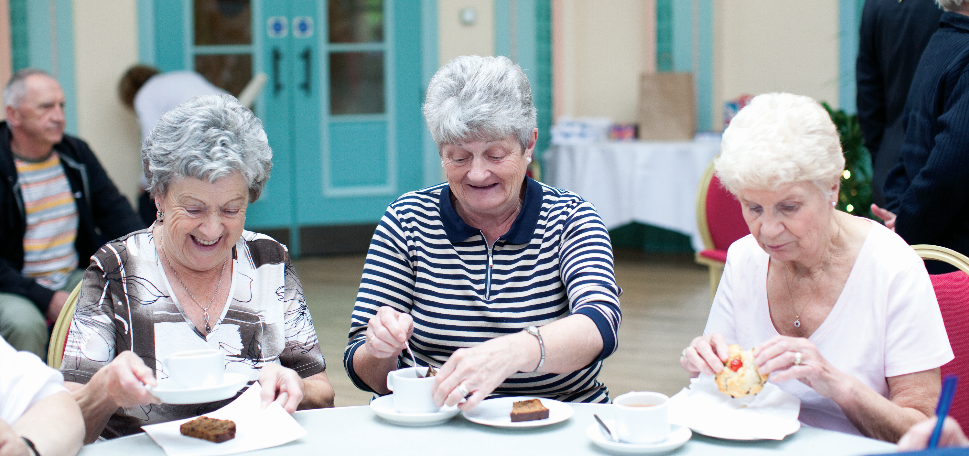 As a Day Centre volunteer you could provide support and entertainment for older people
What do Day Centre volunteers do?
Our team of volunteers help organise and deliver a range of activities which enable clients to remain active and independent, and support our clients within the centre.
If you have less time to spare, we also welcome people who would be able to lead an interactive workshop in our Day Centre - maybe you would enjoy teaching a little Tai chi or dancing, throwing pots or sign language? If you have an interesting or unusual passion that you can share with others, and which others can get a little bit involved in, we would love to hear from you. Even a one-off hour can make a big difference.
What you will get out of it
Volunteers form strong social relationships - both with clients and other volunteers
Volunteers enjoy the time at the Centre as much as our clients do
Work with and be supported by a strong team of volunteers and professionals
Volunteering improves your mental wellbeing and can reduce stress and anxiety
What is expected of me?
Day Centre volunteers who are interested in supporting clients can offer us a full day or a half day (six or three hours). Induction and training is provided, and we will ask for references and an enhanced DBS check.
If you are interested in volunteering your time to lead craft or other activities, then shorter shifts are suitable. We will ask for references and a DBS check will be required.
If you like the idea of running a single workshop or demonstration, there is no application process - just get in touch!
Interested in joining our haven volunteers?
Follow the link to submit a brief form, and one of our advisors will get back to you. Alternatively, call us on 01884 255369