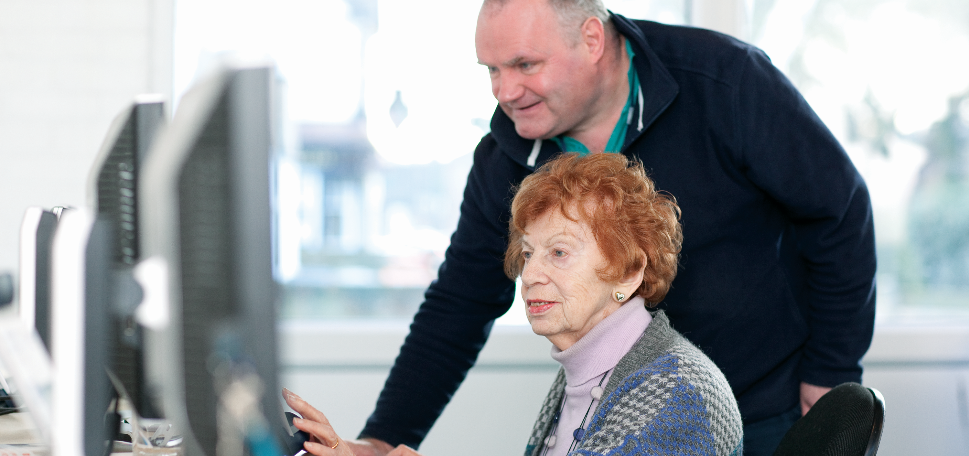 As an IT Skills volunteer you could provide practical support for older people in Mid Devon
What do IT Skills volunteers do?
Our IT volunteers provide one-to-one IT support to clients, either in the office or in the client's own home. Sessions are tailored to the individual's needs, and run at a speed that suits them. IT support isn't hugely technical, and usually involves help with emailing, browsing and shopping online, storing and sending photos, and getting to know a new phone or tablet.
What you will get out of it
It's a great way to help older people stay independent
You'll be giving something to your community
Help clients to stay in touch with friends and family
Volunteering helps your mental wellbeing and can reduce stress and anxiety
What is expected of me?
There will be an informal interview, and we will require references and a DBS check.
IT volunteers run sessions fairly independently, and are able to make and keep their own appointments with clients. Sessions are charged by the hour.
A huge amount of technical knowledge is not required, as long as you use computers and technology fairly frequently, you should have more than enough experience.
Interested in joining our IT volunteers?
Follow the link to a brief form, and one of our advisors will get back to you. Alternatively, call us on 01884 255369