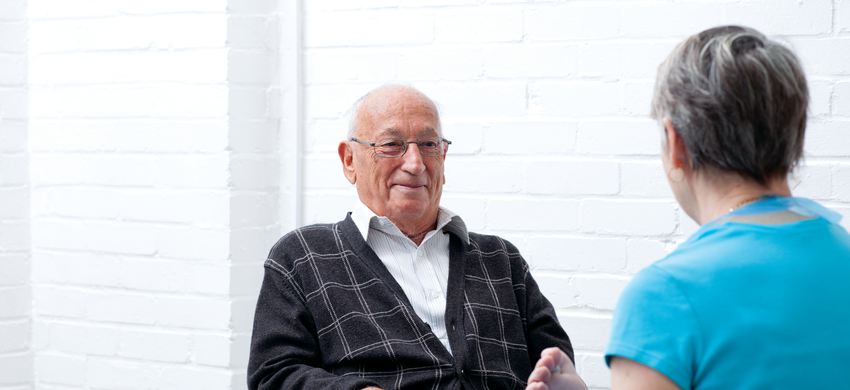 Our affordable foot care and toenail cutting service provides nail cutting support and basic foot health advice to older people who cannot care for their own feet.
This simple yet vital service helps improve and maintain older people's mobility by providing straighforward prevention and early intervention support for people who can't cut their nails themselves.
What does the service offer?
Our footcare service is run by our NHS trained volunteers, who offer a nail cutting service.
Unfortunately, this service is not suitable for persons who have:
diabetes
surgery to arteries in the legs or feet
intermittent claudication / severe poor circulation
corns, callous, severely thickened or deformed toenails
severe foot / toe deformities
recurrent foot infection requiring antibiotic therapy
If you have any of the above complaints, you can contact the NHS podiatry department on 0345 266 7772.
Who is it for?
The service is for anyone aged 50 and over. If any of the following apply to you, you may benefit from our footcare service:
persons with a learning or physical disability
visual impairment
cognitive impairment
arthritis
breathlessness
frailty
How much does it cost?
It costs £8.00 per session, which will last 20 minutes. There is a one time charge of £6.00 for clippers at your first appointment - you will then keep and continue to use the same clippers, to ensure each pair is used by only one person.
Where are the foot care clinics based?
We currently run monthly clinics from the Haven Centre, Tiverton and the Culm Valley Integrated Centre for Health in Cullompton.
To apply:
Please call us on 01884 255369 and speak to the Footcare Co-ordinator, or complete the online form below.
Make an enquiry
Fill out a brief form to have one of our advisors contact you about our footcare service. Alternatively, call us on 01884 255369
Other information you may find helpful
Related pages on other websites