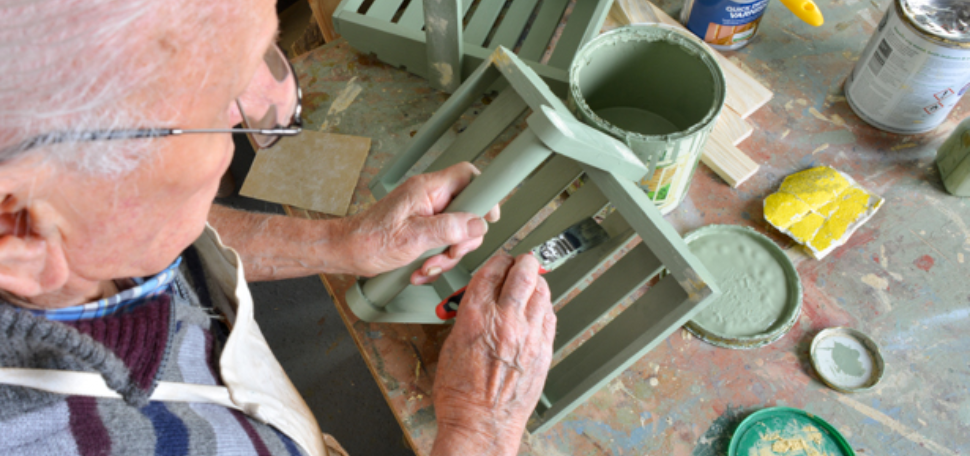 New Shed times
Please note that the Shed is currently running on Tuesday afternoons from 2:00 - 4:00 pm.
Men in Sheds is a project for men and women over the age of fifty to get together in a social space and pass on or learn woodworking skills. Working together on practical projects is a great way to form and strengthen relationships.
Age UK Mid Devon has a workshop in the grounds of the Haven Centre, which is a great space both for project work and for socialising. There is also outdoor space available for use when the weather is being kind.
Level of experience does not matter: whether you have skills you wish to pass on to others, or hope to pick up some new ones yourself, all are welcome to join in and help to renovate tools and build furniture or other pieces for sale.
Joining the Shed
The Shed is currently running on Tuesday afternoons from 2:00 to 4:00 pm. There is a charge of £5.00 per session, and refreshments are included. If you would like to join the project, simply come down to the Haven Centre and join a session, or give us a call on 01884 255369
Other information you might find helpful