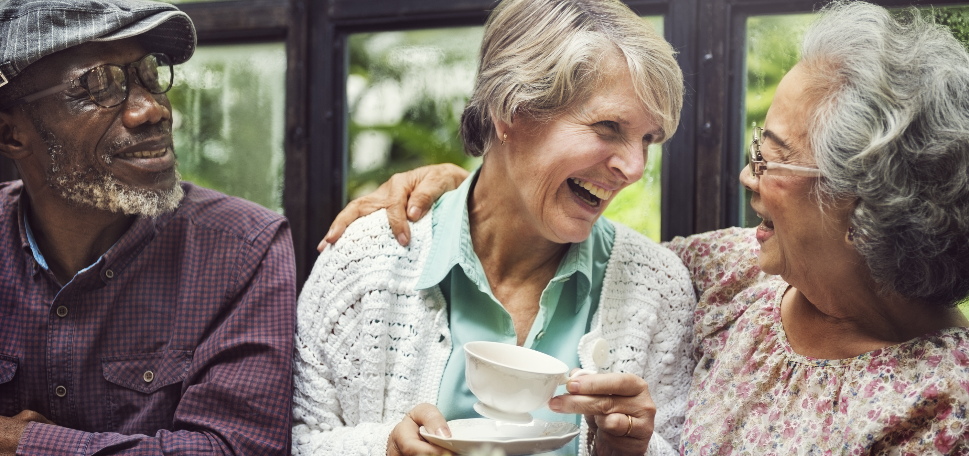 Supporting older people in a fun and active social environment.
The Age UK Mid Devon Haven Centre offers those in later life who wish to remain independent and healthy the opportunity to do so within a supportive environment.
The Centre is open fifty one weeks per year, Wednesdays and Thursdays 9:00 am - 3:00 pm.
What we offer
Active and healthy choices including group walks, yoga and seated exercise
Keeping the mind active quizzes, Reminiscence Days and other activities or entertainment that also keep the brain exercising
Entertainment regular talks and demonstrations, singing, dancing and awareness sessions
Day trips group days out to garden centres, the beach, and local places of interest
Pampering on site massage, hairdressing, foot care and manicures
Arts and crafts from painting and drawing, to photography and a range of crafting ideas for the home
The Haven Centre
The Centre is managed by a dedicated team of experienced staff and fully trained volunteers, who take a person-centred approach to ensure that everyone is valued and treated equally.
Family and carers can enjoy peace of mind knowing their loved ones are in a safe, supportive, fun environment whilst they take a much needed break.
Refreshments are provided throughout the day, and a two course lunch is served. All food is prepared and cooked on site, and the Centre takes into account the dietary and nutritional needs of our clients.
We are very proud of the fact that no two days are ever the same at the Haven Centre. We aim to offer social and mental stimulation through our varied programme of activities, promoting physical and emotional wellbeing and enhancing self-esteem.
We offer Centre visits and free taster sessions by appointment.
"

My Mum is continuing to use and enjoy services provided at the Haven Centre Tiverton, it has proved to be a vital lifeline for her, the staff there have been so lovely. Thank you to everyone

" - Service user
If you feel that you or someone that you know would benefit from this service, or you would like to arrange a visit to the Haven Centre, then please contact us on 01884 251213. Alternatively, you can contact us using the form below.
Haven Centre enquiry
Contact us about attending the Haven Centre by submitting a brief form. Alternatively, call us on 01884 255369