Micklegate Shop is now permanently CLOSED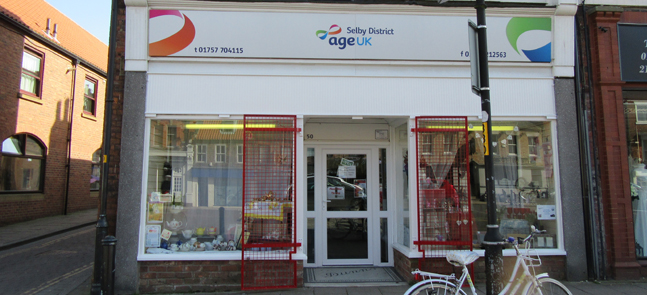 Due to the permanent closure of our Micklegate shop, we are unable to accept any further donations.
Please do not leave any items outside, they will not be processed.
Shop closure announcement:

Sadly, our charity shop in Micklegate will not be re-opening; we would like to thank everyone who has supported us in the past, Customers, Volunteers and Staff.
We also thank the general public who have donated so generously in the past.
We would like to make it clear to everyone that Age UK Selby District will still be here to support the older people within the district of Selby, with any Information and Advice.
We all look forward to this period becoming a distant memory, when we can resume all our services for the benefit of older people in Selby District.
Volunteering
Why not join us on Facebook?
You can keep up to date with all the latest news and offers from our charity shop and services. Click here to go to our page.