Connecting you (Suspended during CV-19 Pandemic)
Mobile phones, iPads, social media, sending an email……they can all be a bit daunting if you're new to the latest technology.

But as it becomes more and more a part of our daily life, why not try our specialised service for those living in the Selby District and show your children and grandchildren they aren't the only tech savvy people around.

Whether it's ordering prescriptions online or booking GP appointments via your computer or keeping in touch with friends and family via video calling on your mobile phones or tablets, there's someone at Connecting You to help.

Facebook is a great way to keep in touch and just one of the many things Selby District's Connecting You scheme can introduce you to and there are courses and workshops available when required.

Don't let new technology daunt you. Join the experts at Connecting You, who will help build your confidence and teach you how to use your mobile phone, the internet or an iPad.

If you'd like more information then please contact our office on 01757 704115.
or email Jamie at jamie@ageukselby.co.uk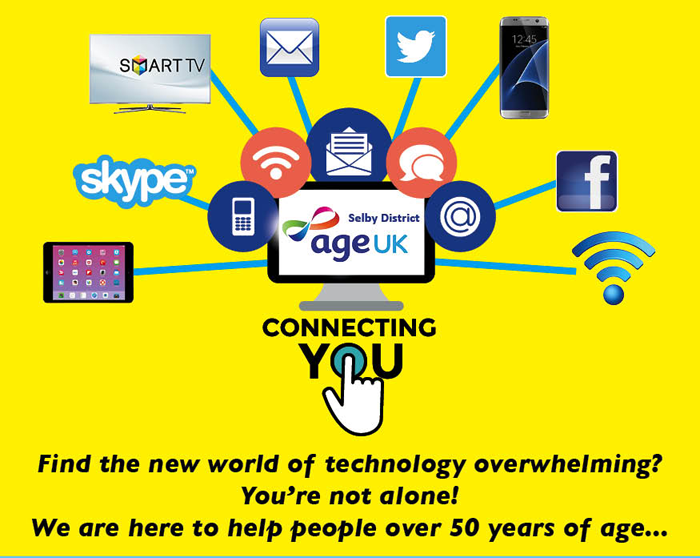 Phone 01757 704115 or contact Jamie to find out more about our Connecting You service