The Big Chinwag
Published on 22 May 2018 06:51 PM
Help us to ensure that #nooneshouldhavenoone by hosting a Big Chinwag anytime in June ....or perhaps on Suffolk Day!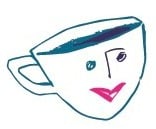 We all love the chance to get together for a cuppa, glass of fizz, and of course…CAKE. What better excuse than to do this and help us to be able to continuing to provide vital services & support for older people in Suffolk for years to come.
What will your chinwag be? There are lots of ways to enjoy a get-together; here are just a few ideas to get you going:
Tea Party - Invite your friends and family to bring along some cakes, scones and biscuits for a traditional English tea party. Everyone can make a donation and you could even auction off leftovers to take home.
Bake Sale - At home or in the office, everyone loves a bake sale! Simply invite your friends to bring along a cake (homemade or shop bought). Ask people to donate £1 a slice or £5 for all they can eat. It's easy to arrange and a fun (and tasty) way to raise money for Age UK Suffolk.
BBQ's and Picnics - Arrange a get together with friends. Make the most of the long summer nights and hold an outdoor event. Invite your friends and family to come and enjoy some quality time together in the sunshine.
Chinwag Party - A fun opportunity to dress up and add a little pizzaz to your chinwag. Invite your friends to come over and bring a bottle. A simple entry fee will raise valuable donations to help end loneliness.
School Chinwags - Hold a "Grandparents Tea Party", a sponsored silence, or non uniform/fancy dress day. Organising a Chinwag at school can be fun for children, staff and parents.
We're celebrating our 70TH anniversary this year, and would love to have 70 "Big Chinwags" going on across the county in June!
We can provide the following:
Balloons
Stickers
A3 posters to promote your event
Invitations that you can customise for your event
Collecting boxes/collecting tins
Find out more about hosting your Big Chinwag!