18 Years in the life of Retail Manager Denise.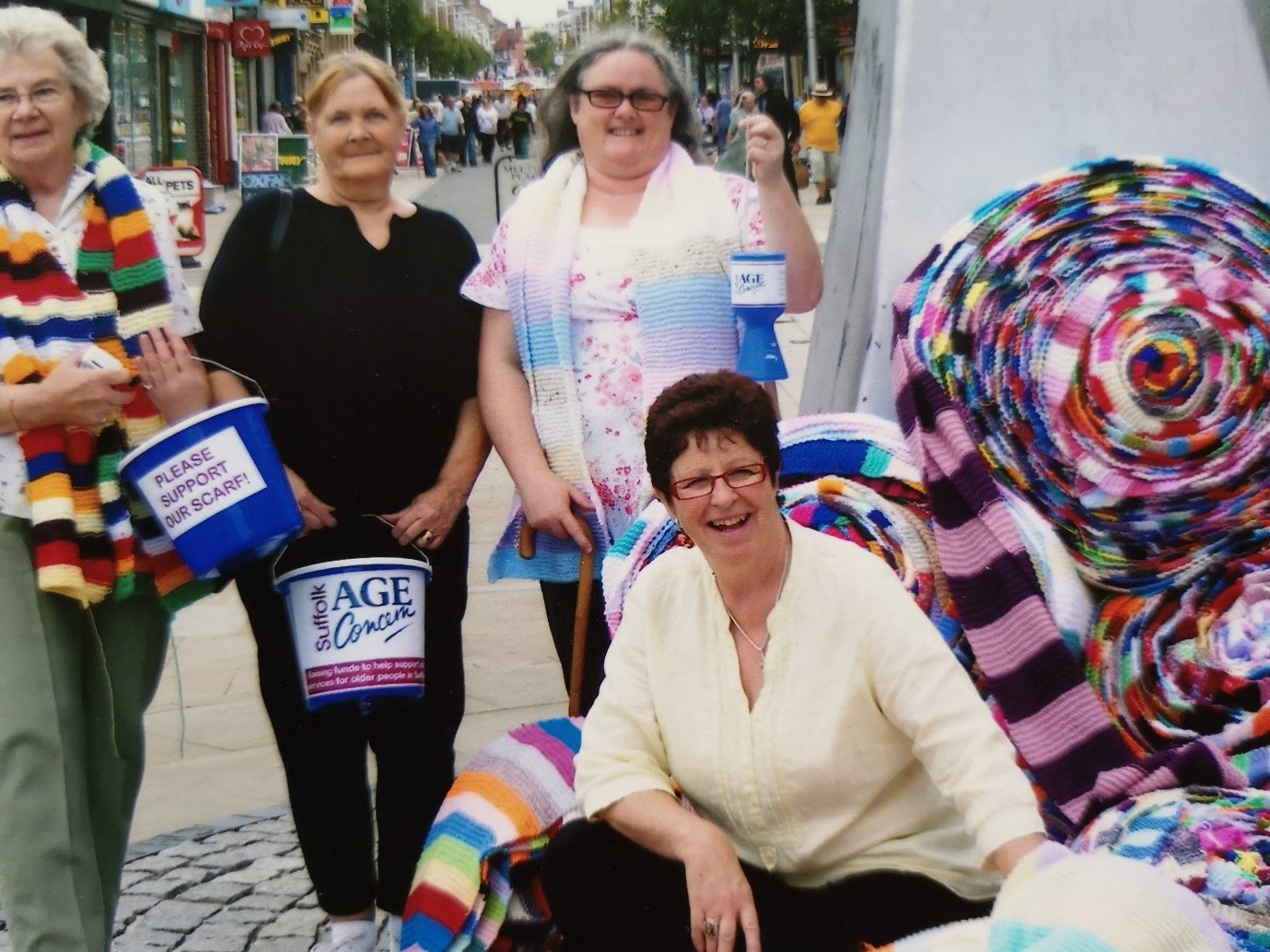 Published on 23 January 2019 12:37 PM
For retail manager Denise, it's clear that the last 18 years have all been about people, relationships and how to best help others. Denise made it her mission to champion youngsters and make volunteering really matter to and work for them.
For me, everybody is important: our customers and clients in the community; staff but most importantly, the volunteers, without whom we could not possibly operate. It's the youngsters which I am especially keen to help and give a gateway to work, through volunteering. I love to watch them grow in confidence and to make a difference to Age UK Suffolk. I have learnt more about people skills and caring for others in the last 18 years than I have done in any other part of my life.
Having begun my working life running stalls in Camden Lock, Kensington Market and Edgeware Road, Holloway, I developed an eye for vintage, quirky clothing: tweed jackets and bowler-hats. I found myself selling to dealers who in turn sent what they bought abroad. However, after this period, I moved on to work for Ikea, where I looked after a total of 700 staff and their training. I guess this is where my interest in the needs of staff took root.
From there I went on to Lakeside to teach graduates about Retail; something I did for 3 years before moving to Suffolk where I found myself working at Morrisons in Norwich. It wasn't long before my friend Anne, who already worked in Age UK Suffolk's Home Services department, saw an advert for a shop manager and persuaded me to give it a go.
When I went in for my interview, it was back when Charity shops hadn't evolved into what they are today; I thought that the shop at the time smelt rather fusty, had a poor window display and looked awful. When asked my opinion by the interviewers, I told them. They rang me within half an hour of my leaving, to offer me the job!
I have energy and drive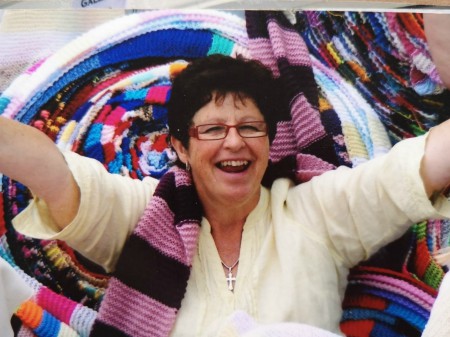 Honesty is obviously the best policy, especially as by the end of that first year, I had doubled the figures, despite the crippling flood which struck in my first month. 7.30am one morning we came in to find the flood waters 1 meter high with greetings cards floating around the shop. Luckily, and with a lot of hard work, we managed to get the shop re-opened in 2 weeks. Customers even came in with torches to check out our stock.
It was time for Age UK Suffolk to move its premises to a more central location. I took with me the quirkiness that had made our shop so successful: the times we became DJs outside the shop to promote special sales; the events we held in the community to get them involved and to fundraise for what was a community-based shop. We had fancy dress days; ran Zumba classes at the premises; ran a knit-a-thon during which we constructed a mile-long scarf with our knitters sitting in the shop window and got advertised on local radio. These then were sold off as small blankets, all proceeds going to Age UK Suffolk, of course.
I am an adrenaline junkie I suppose as I thrive on new ideas, challenge and thinking creatively. I have energy and drive which I like to put into Age UK Suffolk.
I hadn't always understood the vulnerability and loneliness of older people
It's always been fun to couple the things I love doing with my work and as I enjoy meeting customers, watching them grow and making life-long friends of them as well as staff and volunteers, it's a perfect match. I like to make a difference and working for Age UK Suffolk enables me to do this.
I hadn't always understood the vulnerability and loneliness of older people until I started looking after my own elderly mother. It opened my eyes.
Now when older people come into the shop, I make sure that I have a cheery hello for them as I know it makes all the difference. One of our customers is 84 and visits us weekly to buy knitting wool for her 107-year-old mother. She updates us on their week and we talk. She can rely on us for that little bit of human contact in a modern world where much of it is disappearing.
It's a two-way thing though, certainly with volunteers. We can't function as an organisation without them – they are the oil in our machine. We have volunteers of all age groups, from the very young to the much older. One of our most loyal and reliable volunteers is Iris, who is in her 80s and looks at least 30 years younger – probably because of all that she does for us. For others. We know that volunteering is a lifeline, as it is for Kathy who tells us:
'I cannot say how much working with you all has meant. I was at such a low ebb when you took me on as a volunteer and the confidence that you have had in me helped me so much to go forward in life.'
It has been a similar story for Pat:
'Thank you all for helping me to get my life back on track after my husband died. I have made a great number of friends.'
For Alex 'It has been a memorable journey with Age UK Suffolk, working side-by-side with many lovely people for these last 5 years. I will remember all the experience and life-lessons I've learnt.'
I have worked with hundreds of volunteers over the 18 years I have been with Age UK Suffolk and have many people that I am proud to have helped, particularly three whom I trained and are now managers in other shops in the area.
Others, like Maria, continue to work within Age UK Suffolk in new roles:
'It has helped my confidence so much. I started as a volunteer on work experience and I am now a relief Deputy Manager. We have a lot of laughs amongst all the training.'
Volunteers bring colour, life and interest to what is most definitely more than running a shop. So, we must give the last words to one of them:
'When I moved from Hampshire to Suffolk nearly 5 years ago now, you took me under your wing as a volunteer at the Age UK Suffolk shop. You mentored me so well as a volunteer, that after 2 years or so of being a volunteer, then eventually a Relief Shop Manager with you, I had the fortune of moving into a management role for another local charity shop in Suffolk. This opportunity only happened for me because of your training and the skills you passed on to me. I had no experience at all in the charity world before this. I went from a long career in the Business Travel Industry world, arranging flights, hotels, car hire, to selling clothing, bric-a-brac, accessories, wool, children's toys and games, books, CDs and well, almost anything. Window dressing, pricing, and of course Gift Aid. I never before had such fun and enjoyed my work so much as I did working alongside you, Marie, and all the volunteers.'
If this has inspired you to join our volunteer team please get in touch