The Wisdom Club by Danusia Iwaszko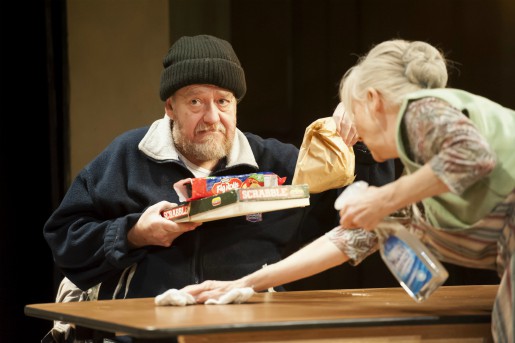 Published on 25 February 2019 02:31 PM
How often are we lucky enough to be part of something, quite literally from conception through to delivery? Well, that's exactly what has happened as part of a fantastic collaboration and partnership between the Theatre Royal Bury St Edmunds and Age UK Suffolk.
Back in 2015, a chance meeting with Karen Simpson CEO of the Theatre Royal Bury and myself, sparked a conversation based on a mutual love of performing arts and a want to "do something" in this genre to recognise the experiences of older people. Some time later, bringing the amazing Danusia to the party, backed with some funding from Karen, we started the journey that was to become The Wisdom Club.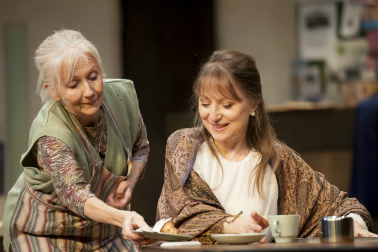 Starting with what was essentially a piece of research – albeit a huge commitment and eye opener on many levels, Dani was able to gather the nuggets of experience and conversation that were to form the backbone of this delightful, inspiring and thought provoking play. Working with Age UK Suffolk's day centre at the time, Saxon House and the members there, a series of workshops were hosted, talking about anything and everything from bereavement to sex, loneliness to poetry.
At our very first meeting, we said "wouldn't it be amazing if we were able to produce a play from our idea", followed swiftly by "of course, there are no guarantees, we don't know where this project will go, if anywhere".
So, three and a bit years on, I found myself sitting in the audience of the Theatre Royal, Bury St Edmunds at the first ever public performance of "The Wisdom Club". Proud, yes. Emotional, very. To have been a part of this journey has been an honour – my delight at recognising some of those nuggets that were shared with us at those early stages had me nodding, laughing and wiping my eyes throughout.
Now, we want to world to see this great piece of work, celebrate the messages shared, and most of all recognise that older people have so much to offer to everyone – age is just a number, after all.
Jo Reeder, Head of Fundraising & Marketing