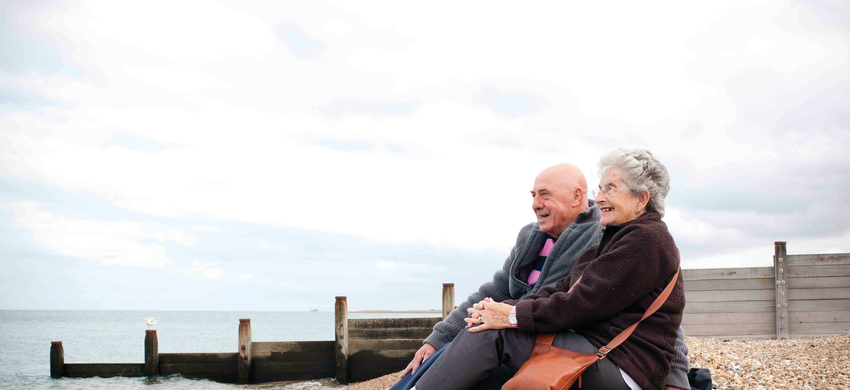 Age UK Suffolk is committed to being there for older people who need us. If you decide to leave a gift in your will to us, you will be supporting us to make life better for older people in Suffolk.
Every single gift is vital to Age UK Suffolk and we appreciate any gift you may choose to leave us after taking care of your family and friends. Whatever the value of your gift, it will go a long way to help someone who needs us.
Why should you make a Will?
If you do not make a Will, then in effect the state does it for you. Without a Will, or when your Will is not up to date, there are certain rules which dictate what happens to your possessions. This may result in your loved ones not necessarily benefitting in the way you would wish. You can reduce the amount of inheritance tax your beneficiaries will be liable for by making a gift in your will to a charity such as Age UK Suffolk.
If you have not already made a Will we recommend that you use a solicitor or a professional estate planning advisor with relevant certification to help you do it.
How to leave a gift in your Will
Your solicitor will be able to advise you on the required wording to carry out your wishes. If you wish to leave a gift to Age UK Suffolk in your Will, all you need is our charity details below:
Age UK Suffolk, 14 Hillview Business Park, Claydon, IPSWICH, IP6 0AJ
and our registered charity number 1085900
If you already have a Will
If you already have a Will and you want to include a gift to Age UK Suffolk in it, there may not be need to rewrite it. You can ask a qualified professional such as a solicitor to add an amendment (called a codicil). As a general rule, if the change you wish to make is quite small or simple, you can use a codicil, and if the change is more significant or complex you should make a new will.
What kind of gift can I leave to Age UK Suffolk?
You can leave a specific sum of money or an item such as jewellery or a piece of art. Or you can leave a share in, or all of, what's left of the value of your estate after family and friends have been taken care of. The advantage of leaving a share (also known as residuary gift) is that it remains the same over time, and you won't need to change your will to keep up with inflation.
We have organised access to a free 15 min telephone consultation to people over 60 with local solicitors who will give basic legal advice on a variety of issues. This can be organised via our Ipswich Help Centre, or by phoning our Countywide Information Line 01473 351234 between 9am - 1pm Monday to Friday.
Please note the 15 minutes advice session is available by prior arrangement.
You should contact Age UK Suffolk to obtain the referral reference and then contact the solicitor of your choice, quoting the referral reference.
You can then arrange a mutually convenient time to receive the telephone advice or appointment. The session cannot be used to make a basic Will but give preliminary advice on Will making, Power of Attorney and other legal matters.
Contact us to find out more
If you are interested in leaving a gift in your will and would like more information, please feel free to contact us and we would be happy to talk to you further.
Age UK Suffolk Will Planner
Download our handy tool to prepare for your Solicitor's meeting.