Why make a donation to Age UK Suffolk?
Each year we support thousands of people living in Suffolk aged over 65 years. All of our income is generated through our fundraising and trading activities, and it costs £2million each year to offer these vital and often lifechanging services.
All of our services are focused on improving the lives of older people across Suffolk. With the knowledge that we live in an ageing population, we need to ensure that we have services and support for older people, not just for now, but for many years in the future.
We know that 1 in 10 lonely older people in Suffolk don't have a meaningful conversation with a friend or family member in a month – that's 17,000 people in Suffolk. Loneliness is recognised as being as bad for your health as smoking 15 cigarettes a day.

Ways to donate
Support Age UK Suffolk and pledge your commitment to older people across Suffolk by making a regular monthly donation by standing order. Call the Fundraising Team on 01473 298683 for further details. Every penny that we raise, stays in Suffolk.
If you have recently lost a loved one and would like to make a donation in memory of them, we can provide envelopes for funeral and memorial services. You may like to consider setting up an In Memoriam donation page through our Echoleft site – giving you an online memoriam for your loved one.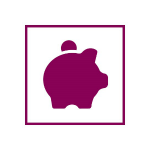 Our donation platform an also accept one-off donations.
To make a donation online use the Echoleft website or call us on 01473 298683
If you would like to send a donation through the post, please make cheques payable to Age UK Suffolk and send to: Age UK Suffolk, 14 Hill View Business Park, Old Ipswich Road, Claydon, Ipswich, IP6 OAJ
Thank you
Contact the Fundraising team for further information