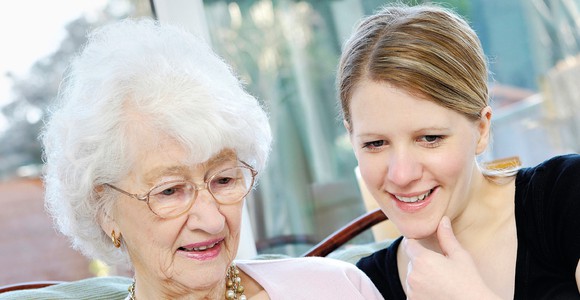 Age UK Suffolk relies on volunteers to help us offer vital services in the local community.
Would you like to lend a hand?
Why volunteer with Age UK Suffolk?
Ask our volunteers 'why they volunteer?' .......
They may tell you that it's because they've made new friends, feel they've given something back to their local community or simply because it's fun.
They may say they have built new skills or added valuable experience to their CV or improved their own quality of life with a new sense of purpose and confidence. The reasons may vary but with our range of opportunities, we offer you a chance to feel valued and make a difference to the lives of older people in your community.
Take a look at the range of roles we offer and our current vacancies, read our frequently asked questions and listen to what our volunteers themselves have to say.
Current vacancies
Frequently asked questions
How do I become a volunteer with Age UK Suffolk?

The application process for volunteering with Age UK Suffolk is very straightforward. You will be asked to complete an application form, which will be sent to you via email or paper copy, depending on your personal preference. We also request that you provide us with details of two people, who you have known for at least a year, who are willing to give a reference on your behalf. (We do not accept references from family members). For roles in administration, Chinwag events, fundraising events and information and advice you will be ready to start volunteering with us as soon as references are successfully returned to us and you receive your welcome letter. You will subsequently be invited to a group induction (held at our head office in Claydon or other venues throughout the county) so that you can meet other volunteers and gain a solid foundation to your volunteering role.
Will I need to have a DBS check?

If you are applying for a volunteer role as a visiting befriender, a telephone befriender, community link or to help at our dementia day care centre in Sudbury, we are required to carry out a DBS (Disclosure and Barring Service) check. This is to ensure that we safeguard both you and our clients.
The DBS check is an online service which will require you to provide us with an email address (we can assist with this if you do not have one). We must also verify your ID documents as part of the process. We can accept a DBS that has been registered on the DBS update service providing it has the same level and type of check required.

Age UK Suffolk does not automatically exclude people who have a criminal record however we are committed to safeguarding the older people with whom we work from exposure to people who have been barred from working with adults.
What if I am unsure which role suits me?
Don't worry, we are always happy to discuss the various volunteering roles we have available and to match these with your skills, interests, abilities and time that you have available so that we can find something that suits you.
Can I volunteer for more than one role?

Yes, many of our volunteers support more than one of our services. An example may be a volunteer who helps with fundraising but also enjoys telephone befriending or perhaps an administration volunteer who enjoys befriending. Of course, there is no obligation to take on anything more than you wish.
Will I be able to claim any expenses?

We appreciate that as a volunteer you willingly give your time but we do not expect you to be out of pocket and so we pay all reasonable expense claims incurred within your volunteering role. Examples may include mileage or telephone calls. As a charity that no longer receives statutory funding, we work hard to use our budget carefully and so we do take potential costs into account when we place you as a volunteer.
Will you give me a reference?

All volunteers, who have volunteered with us for a minimum of six months, can request a reference for use in applications for work, education or other volunteering opportunities.
How will volunteering affect my benefits?

Volunteering can be a very positive experience for people who are looking for work. Gaining new skills, helping others (teamworking), building a CV, gaining confidence and improving wellbeing all help with work and interview preparation. Also, volunteering does not stand in your way of attending job interviews or visiting Job Centre Plus. For advice on your own situation we advise that you discuss your concerns and queries with Job Centre Plus as we are unable to offer advice regarding an individual's specific circumstances.
Are there any age limit to volunteering with Age UK Suffolk?

Yes, you must be a minimum of 18 years of age – but we have no upper age limit!
What support will I receive?

Any support needs will be discussed with you prior to starting in your volunteering role and these will be considered when finding you a suitable vacancy. Our volunteer coordinator will invite you to a group induction where you will meet like-minded volunteers and receive a solid introduction into Age UK Suffolk. You will be guided through the volunteer handbook, role description and all relevant policies and procedures. The induction is an informal opportunity for you to ask any question or concerns you have regarding your role.
Following on from this, you will be assigned to a line manager who will undertake a role specific induction and deliver full training for your role. You will also receive ongoing regular support and supervision and a regular newsletter keeping you informed of all Age UK Suffolk updates.

Any additional support or advice you need can be obtained from the volunteer coordinator or volunteer administrator.
Meet some of our fantastic volunteers.
Maggie volunteers at our Claydon reception.

"On taking early retirement I felt that I did not want to give up on office work which I had done since school. So I volunteered to do office work for Age UK Suffolk at Claydon.

I only do 3 hours a week but it does not matter how little you can give this is much appreciated".

Susan volunteers in our finance office and reception.

"Volunteering is one of the best decisions I have made. After losing my mum and with my daughter off to university, I had a strong urge to get into the workplace and feel needed again so I started volunteering in the Finance Dept at Claydon.

Volunteering has given me back my self esteem and it has been good to learn some new skills."

Peter volunteers at the Silver Surfers Group.

Silv

er Surfers is held every Wednesday from 1.00pm to 3.00pm in the Needham Market Community Centre. Peter helps older people who need assistance with their mobile phones, laptops/iPads and other computer equipment with everything from uploading photographs, Skype and Facebook to using Word and Excel. Peter is very knowledgeable and experienced; having been introduced to MS Windows way back in 1995, he used it daily for 2 years to translate bespoke software into different languages.

What else you can do to support us
Could you help us to raise vital funds by taking part in a fundraising event? We have regular events but you could also do your own fundraiser like a cake sale.

Could you talk to your colleagues or your employer about how you can support us? We have lots of ideas for how organisations can get involved, including sponsoring an event or making us Charity of the Year.
Apply to become a volunteer
Contact the Volunteer Team for more information
Age UK Suffolk, 14 Hillview Business Park, Old Ipswich Road, Claydon, IP6 0AJ - Call us on 01473 298684