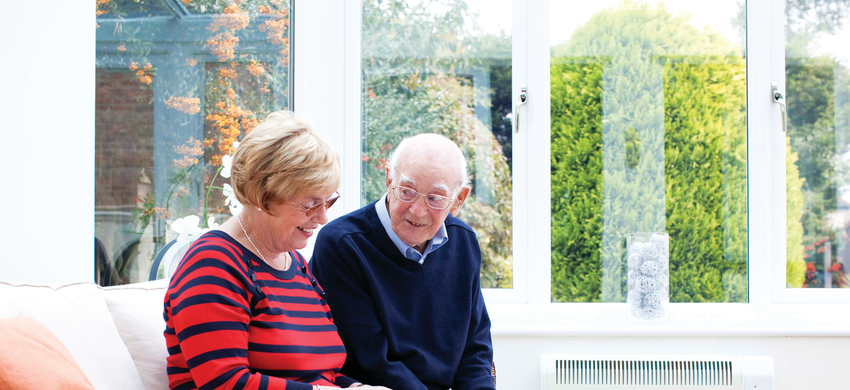 There are lots of opportunities to volunteer for Age UK Suffolk:
Administration
Supporting the back-room functions in our offices and services helping with all kinds of administrative or reception tasks including computer-based activity, scanning/filing, photocopying and mail outs. There are several roles available within many of our departments based at Head Office in Claydon.
Befriending
Helping to alleviate loneliness and social isolation through a weekly telephone call or face to face visit between the hours of 9.00am and 5.00pm. We try as far as possible to match interests of our volunteers with those of the older person they befriend.
Visiting Befrienders - Usually a weekly visit to the clients home for approximately 1 hour, on the same day/time. Current areas covered are Kesgrave, Rushmere St Andrew, Felixstowe, Shotley Peninsula and Ipswich.
Telephone Befrienders - Usually a weekly call for approximately 20 - 30 minutes, on the same day/time. This service is across Suffolk.
Chilton Day Centre, Sudbury
Helping older people to get the most from their day service experience - talking with day service clients, running or supporting an activity and assisting with refreshments or serving meals.
Community Links
Enable us to support more of the people who need our help by sharing information about our services by giving talks at local groups and distributing materials. Community Links also provide feedback on the wants and needs of older people within their communities.
Events Volunteer
This is an ideal opportunity if you are unable to volunteer with us on a regular basis.
As an events volunteer you can help staff members run events in support of Age UK Suffolk. This could include helping to prepare and dismantle the venue, serving refreshments, running a tombola and simply chatting to guests at our monthly Pop Up Chinwag and other events across Suffolk.
Please see our Events Diary for a list of our upcoming fundraising events, contact us for more info!
Fundraising Volunteer
Holding a coffee morning, taking part in a sponsored event, delivering our collection tins to a venue or starting a local fundraising group. There are lots of different opportunities available.
Information & Advice Service
Supporting our service in the Claydon office by answering the phone, keying in data or undertaking administration tasks. There are also opportunities to train as a frontline triage volunteer or to give benefits advice.
Retail Volunteer
There are varied roles within retail volunteering which can include till work, money handling, stock replenishment and window dressing. We also have roles in our home store café's and van delivery driver vacancies at one of our charity shops and home stores in Ipswich, Stowmarket and Felixstowe.
(Page updated 2nd August 2019)
Trustee Vacancy
We are looking to strengthen our Board with new Trustees who have proven and significant achievements on their work areas. In particular, we are seeking to increase our expertise in Finance, Fundraising and the Care Industry however we would also be interested in applications from individuals who have previously held Trustee/Board positions or feel they have relevant experience to offer.
As the population of older people in Suffolk grows, our services are needed more than ever so you will have an opportunity to make a difference when it is needed most. As a Trustee you will oversee the performance of the charity during challenging times and use your knowledge and expertise to help drive forward our strategy to ensure the charity is able to meet the growing needs and challenges facing our ageing population.
Please do not hesitate to call Cathy Paxon directly if you wish to speak to an existing Trustee or if you have a question about the selection procedure on 01473 298681.
Apply to become a volunteer
Contact the Volunteer Team for more information
Call us on 01473 298684