For Mother's Day, we share these accounts of the difference three special mums continue to make.
Connie, by her daughter Sarah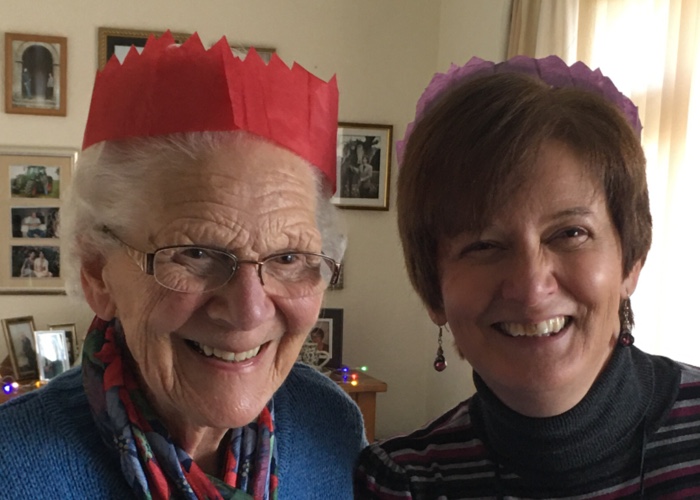 My mum was born in 1927, the eldest of three daughters. She's a combination of the fiery stubbornness of her Irish mother, and the 'Cornish granite' inner strength of her father.
After grammar school, Mum worked as a dental nurse, giving almost all her wages to support the family finances. What little was left she chose to give to her younger sisters as pocket money.
Eventually, with a family of her own, Mum found herself as the rock we all relied upon. My father suffered recurring periods of ill health and financial hardship followed. Mum kept the family together, for which I'm eternally grateful. As well as coping with all the normal household tasks and parenting often single-handedly, she devotedly cared for my dad. She took on sewing jobs and retrained as a secretary to make ends meet. As if this wasn't enough, Mum was always the stalwart of the community — helping on the school PTA, tasking funds for local causes, or being secretary or chairperson of various groups.
Since Dad has passed away. Mum's been getting on with living a full life for nearly 30 years. I'm now her full-time carer, but at 95 she remains living independently.
I've taken my strength from Mum on many occasions, particularly when I found myself as a single parent with a small baby. When faced with adversity you don't just stop, you find a way around or over and count your blessings. Fortunately, Mum was there to remind me of this and support me too.
I've also tried to 'give back'. I've been a school governor, scout leader and air cadet secretary, I hope Mum is proud of me. One of my greatest hopes is to see my son, Christopher, follow in our footsteps.
Terry, by her daughter Paula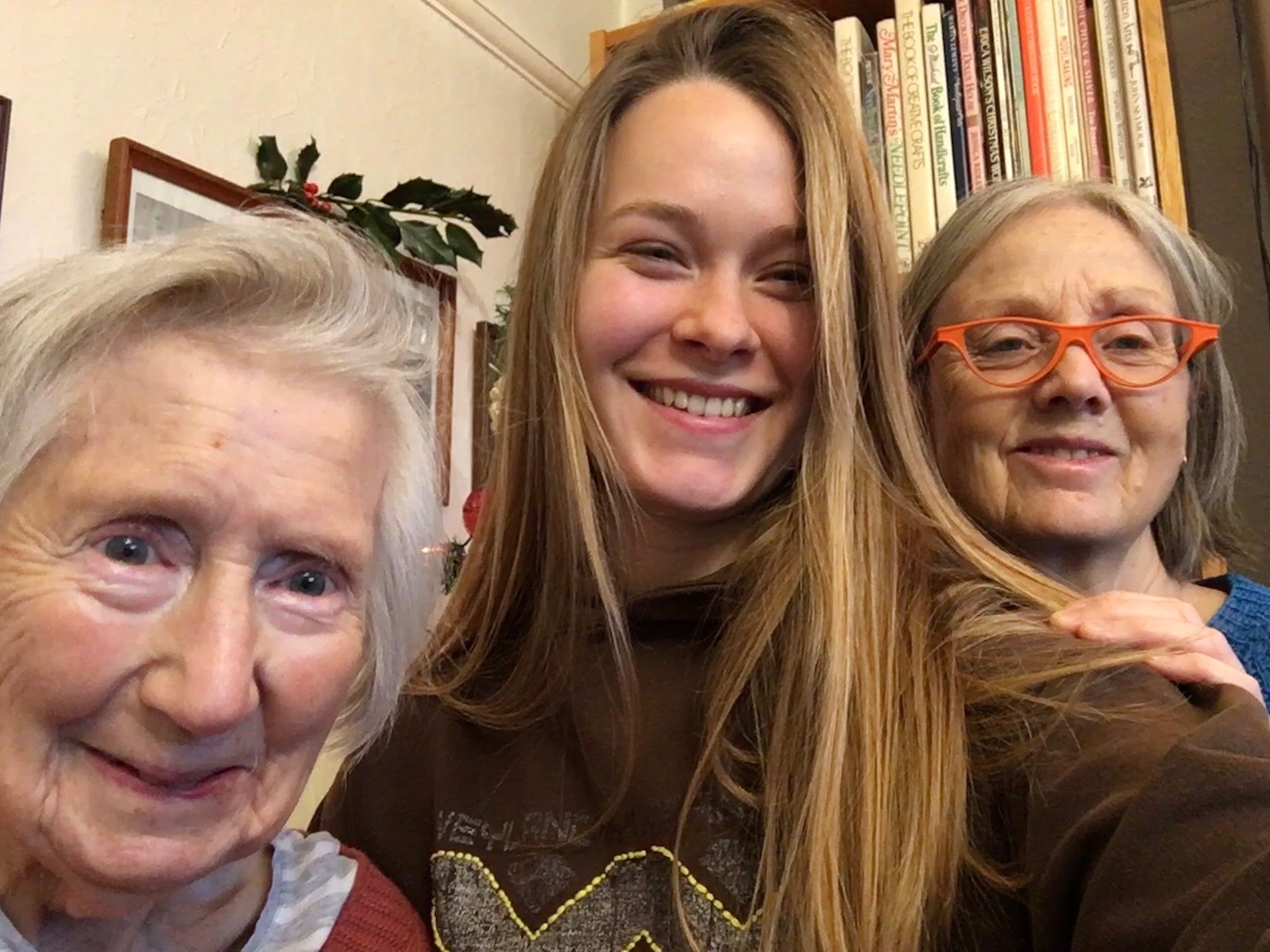 I was in my forties when I had my daughter and while I wouldn't say you necessarily have to have children to better understand your parents, you do get a more profound sense of what they were up against. I remember thinking, 'Mum did all this and she ironed as well', because I totally abandoned ironing years ago!
When I was a child, Mum was always busy with projects. She was driven when it came to peoples' rights and fairness. She has a social conscience and a desire to make things better for other people. She still is driven by those things, which is why she wanted to be involved in Age UK's Christmas Appeal.
Before Christmas, Mum told me about the Afghan migrants and how worried she was about them. She's 98, has had a broken hip and a heart attack, and yet called me up one morning saying she'd just been reading about their plight in the newspaper, asking what she can do to help. She's always been empathetic to people who have been displaced due to conflict, as she saw many people who'd become refugees during her time in the Middle East just after the Second World War. That's typical of how she is — she sees an injustice and works out what contribution she can make to make a difference.
That attitude is at the core of our family. I can see it in my daughter, Esme, too. She admires my mum's intellectualism and bravery.
Mum has so much enthusiasm. She wants to learn, is inquisitive about the world, and is learning every single day. She reads all the time and engages with contemporary life, so has an opinion about everything. She writes too, which has created this wonderful continuity within the family, between my daughter, me, my mother and her mother — a history spanning more than 120 years. The writing my mum has done about her childhood and young life has given us insights into her life we might not have known ordinarily.
Joyce, by her son Michael
Mumsy, as I call her, will be 94 in April. When she was younger and living in Jamaica, her family was quite affluent. When she married my dad and came to England, though, things became quite different for her. It was a real culture shock. She became an NHS nurse, as did her sister.
My mum worked with people with mental health problems. She enjoyed having a job that allowed her to help people. When I was a child, she was a very laid-back mother. She brought me and my siblings up with good manners and taught us to be self-sufficient.
I put her longevity down to her excellent diet. She still cooks meals for herself and always has plenty of vegetables. Her mind is very sharp. She watches Countdown, when she's not watching her soap operas, and is always able to do the sums in her head, never using a calculator.
Relationships and family
As you get older your relationships can evolve and carry more meaning. Age UK's dedicated section includes top tips for grandparents and much more.