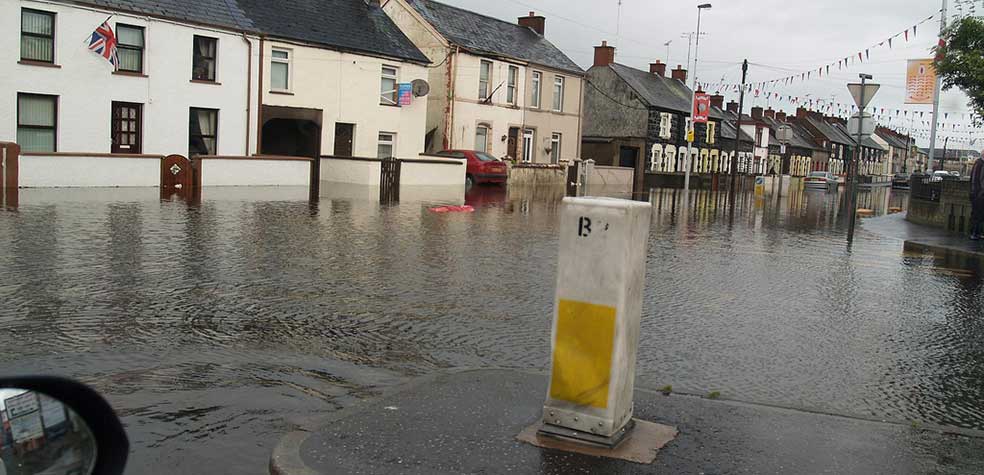 Flooding is devastating. It poses a risk to life, property and vehicles and can force people out of their homes. Find out if you're in a high-risk area and how to keep yourself, your home and your valuables safe.
---
Is my area at risk of flooding?
To check if your home, or that of a friend or family member, is located in a flood risk area, visit the Flood information service website or call Floodline on 0345 988 1188 – all you need is a postcode.
There are 3 different levels of flood warnings:
Flood alert means you need to prepare
Flood warning means you should take action
Severe flood warning means there is danger to life.
---
How do I prepare for a flood?
You can make a free flood plan with guidance from the Environment Agency. It could save you valuable time, prevent your belongings from being damaged and reduce the impact of flooding on your home.
You can do many simple tasks in advance, such as:
storing valuable items upstairs or, if you live in a bungalow, as high up as possible
finding out how to turn off your gas and electricity supply
preparing a flood kit that you can easily reach
Your flood kit should include:
a torch, blanket, warm clothes, waterproofs and portable radio
first aid kit
list of useful telephone numbers and insurance details
food and bottled water
portable carrier (if you have a pet)
Keep irreplaceable or valuable items on high-mounted shelves. Equipment like your TV should ideally be fixed to the wall and you should buy large sealable bags for protecting items.
If you are getting some general repair work done to your home, then you should consider a wide range of other options. For example, it's a good idea to lay tiles with rugs, rather than fitted carpets, and to consider raising electrical sockets and fitting water-resistant skirting boards.
See the Environment Agency booklet Prepare your property for flooding for more tips
---
Who can help me if there's a flood?
Find out if there are flood wardens working in your area or if a community flood group has been set up. Community based flood action groups work on behalf of the wider community to help them prepare for and take action during a flood.
The National Flood Forum offer further advice on this
More information you might find useful
---

We're here to help
We offer support through our free advice line on 0800 678 1602. Lines are open 8am-7pm, 365 days a year. We also have specialist advisers at over 140 local Age UKs.

Please help us be there for older people in need
By donating today, you could help us answer more calls to our advice line, campaign harder for older people's rights and fair treatment and provide regular friendship calls to people who are desperately lonely.