No age limit: older people and domestic abuse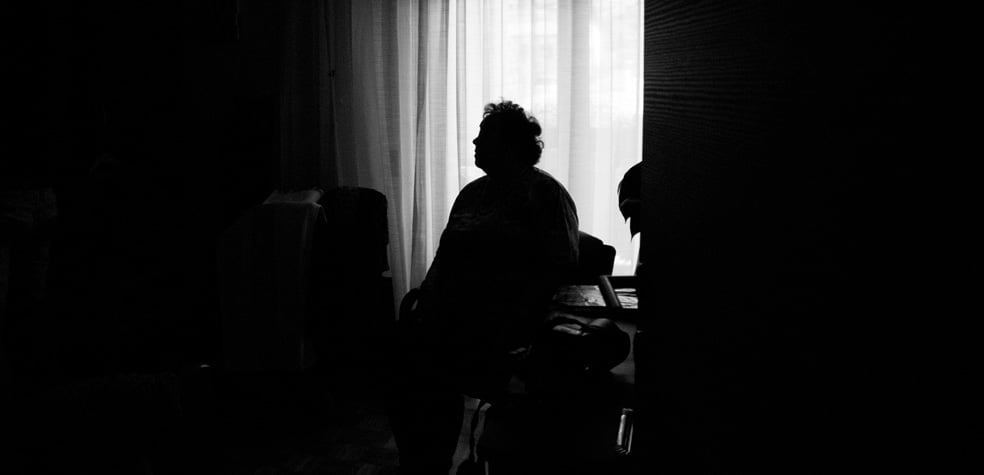 We're calling on the Government to make sure the voices of older people are heard, their rights are protected, and their needs included in future legislation addressing domestic abuse.
Need help?
If you or someone you know is in immediate danger, call 999.
Age UK Advice Line: 0800 678 1602
F

ree to call, open 8am-7pm, 365 days a year
National Domestic Violence Helpline: 0808 2000 247
For women and children who are experiencing or who have experienced domestic abuse, open 24 hours, 7 days a week.
Mankind: 01823 334 244
For men who are experiencing or who have experienced domestic abuse, open weekdays, 10am-4pm.
When the people you most depend on to care for you instead control or abuse you, it can seem like there is no way out. This is why we need to make sure older people who experience domestic abuse are protected by the law, and there are enough resources to support them leaving abusive situations.
Why we need to act
People of any age can be affected by domestic abuse, but older people can be particularly vulnerable to certain forms of domestic abuse, including abuse by a carer and financial abuse.
Older people can face significant barriers in leaving abusive situations. These barriers can be severe for survivors who have been subject to years of abuse, are experiencing long term health conditions or disabilities, or those who rely on their abuser for their care or money.
Unfortunately, the situation facing older victims and survivors has deteriorated significantly due to the Coronavirus pandemic and lockdown. Many older victims will have faced an impossibly cruel situation in which they were afraid to go out for fear of contracting a life-threatening illness, and afraid to stay in for fear of being abused at home. Indeed, for many this situation still plays out, day after day. With further lockdowns and restrictions on activities a very real possibility, this will be a recurring nightmare for them.
What we're asking for
Legislation alone can't prevent or stop domestic abuse – but it can change what is understood as domestic abuse and make it easier for people to recognise or report it, as well as improving the resources available to help victims and survivors.
Here is what we want to change to make sure older people are protected by this law:
There should be training for health care practitioners, including GPs and practice nurses, who work with older people, particularly during hospital admission and discharge.
Data on domestic abuse must be gathered for all ages, not just people aged 74 and under.
Read our report
No Age Limit: the blind spot of older victims and survivors in the Domestic Abuse Bill.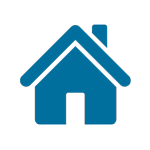 Concerned about someone's safety during coronavirus?
If you're worried about yourself or an older person at risk of domestic abuse during the coronavirus crisis, we are here to help.
Hidden figures
There are no reliable figures for people older than 74 as the data is not gathered – so the amount of people experiencing domestic abuse could be much higher.
If the figures do not include older people, this means it can affect how resources and funding are allocated, and so older people who need these services could be left in abusive situations.
We also believe that any future definition of domestic abuse must include abuse perpetrated by those who are in trusted positions and provide unpaid care, including family and friends and neighbours, as well as family members. There is also a role for the CQC to play in ensuring there are sufficient safeguards in place to prevent abuse by paid professionals providing care.
We're not saying that vital resources to be diverted from younger to older victims and survivors, but instead we are asking the government to consider how to make the best use of resources that already exist to tackle domestic abuse among older people, because domestic abuse has no age limit.
Grace's story
Grace is 81. She has endured 57 years of physical and sexual abuse and financial and emotional coercive control by her husband, George.
"When I was 22 I met George. He was handsome and charming. He showered me with compliments and made me feel wonderful. However he controlled every penny and decided what I wore and how I arranged my hair.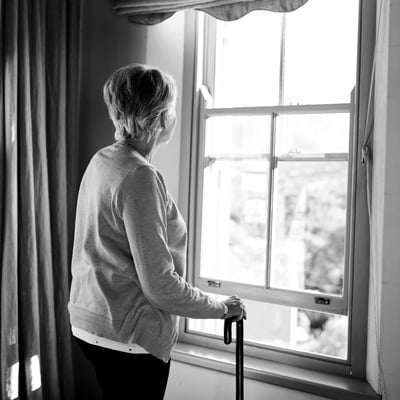 George would return from the races smelling of whiskey. If he'd won at the races we'd dance and he'd treat me to a bottle of port. If he'd lost, he'd treat me to a beating.
When the children left home, George allowed me to have a part time job. I started to gain confidence.
George noticed the change in me and began treating me differently - he even bought me a cat. I adored Misty and she followed me everywhere.
But one evening, George whispered in my ear what he would do to Misty, if I ever left him. He repeated that threat hundreds of times over the coming years.
His memory has started to fail now. He gets frustrated and angry. Thankfully, problems with his hip mean he can't manage the stairs any more so he sleeps downstairs and allows me to sleep upstairs.
Night-time is my favourite part of the day. I can rest knowing he can't get to me and feel safe for the first time in years. I lie in bed and my thoughts are completely my own."