Dementia: Diagnosis and treatment
Talking about the possibility of having dementia can be very worrying. If you're worried that you might have symptoms of dementia, it's best to see your doctor.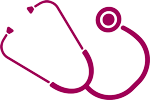 How will I be diagnosed?
Getting diagnosed with dementia can help you make changes to help you live as well as possible and make plans for the future. Here's a step-by-step guide to how dementia is usually diagnosed.
Your doctor will talk to you about your symptoms and how they are affecting your daily life. A family member or friend can go with you for support, or to help you explain what's been happening.
The doctor will then assess your symptoms and make sure they aren't being caused by another problem, such as a thyroid problem, a urinary tract infection, constipation, a side-effect of medication, stress, tiredness or depression.
The doctor may carry out some tests to check your thinking and memory.
Your doctor may want to refer you to a memory clinic or consultant with specialist knowledge for a fuller assessment. If the doctor doesn't suggest it, you can ask to be referred as you have a right to ask for a second opinion.
Staff at a memory clinic may want to carry out further tests, including a brain scan, to help them reach a diagnosis.
After the tests, your consultant should explain their findings, discuss next steps with you and answer any questions you may have.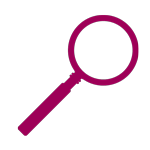 What if I'm diagnosed with dementia?
It may seem overwhelming at first. You may feel shock, you may be worried about the impact it will have on you and those close to you and you might feel scared. But getting a diagnosis of early-stage dementia can help you make changes to live as well as possible and make plans for the future.
A diagnosis may be life-changing but it is certainly not life-ending. Despite the challenges it brings, many people with dementia live fulfilling lives for many years.
The memory clinic or another health specialist in charge of your care should tell you the type of dementia they think you have. They may suggest drugs to slow the progression of your symptoms. They should also arrange to see you regularly to check how you're getting on.
Ask at the clinic to be given the name of someone you can contact when you need to. They will help explain what's going on and how you can get the help you need. They are sometimes called dementia advisers but their job title may vary from place to place.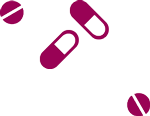 How will my dementia be treated?
There is currently no cure for dementia. However, there are ways you can lessen some of the symptoms as well as deal with the personal impact of a diagnosis.
There are drug treatments and non-drug treatments that can either help with or slow down the progression of dementia.
Some non-drug treatments can help with symptoms that affect mood or behaviour. This includes Cognitive Stimulation Therapy, a group programme where members take part in meaningful and stimulating activities, proven to help maintain memory and brain functioning and foster a sense of wellbeing for those living with dementia.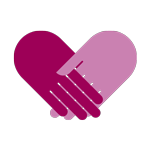 What's the best way of dealing with my diagnosis?
At first you may feel shock, disbelief or fear. You may also feel relieved that you can put a name to what's going on.
There is no right or wrong way to feel. Take your time to process what it means for you. It can help to talk to someone and get support.
Talking about your diagnosis can be difficult. You might get emotional, which is perfectly natural. You may approach the topic differently with different people, and find it easier to talk about it with certain people. However you approach these conversations is personal to you and there's no right way to do it.
Counselling and therapy
You can talk to someone who isn't family or a friend. For some, talking to someone you don't know is easier than talking to someone close to you.
Counselling gives you a chance to speak openly with someone who will listen to you without judging you or your situation. It can help you feel clearer about your concerns and find ways to manage them. They may be able to help with feelings of fear and anger surrounding a diagnosis.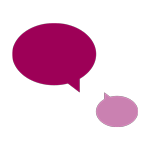 How do I tell those close to me?
Telling your friends and family about your diagnosis may seem daunting. You may worry they'll be upset or worry about you. You may not know how to tell them or even want to tell them.
But when you're ready, you should talk to your friends and family about how your dementia is affecting you, what you can manage and how they might be able to help.
As your circumstances change, let your family and friends know what kind of help you feel you need and how they may be able to support you. The more specific you are about the challenges you face, the more they'll be able to help.
Dementia can be difficult to explain to children and young people and you may worry about upsetting them. Keep your explanation simple, ask other adults (such as their parents) to help, and answer their questions as honestly as you can. There are useful guides, such as the Mental Health Foundation's The milk's in the oven, that can help children understand what's going on.
For more information call the Age UK Advice Line on 0800 678 1602.
We're open 8am to 7pm, every day of the year.