How to make your home more dementia friendly
The design and layout of your home can have a big impact on your daily life. There are plenty of things you can do around your home to make life easier.
Things to consider before making changes
Making some simple changes around your home can make a real difference. But there are certain things to bear in mind when making changes.
Not all of the changes will be needed by everyone, so read through and decide what's suitable for you. Some of the changes will be helpful now, while some may be helpful in the future.
Don't leave it too late to make changes. Give yourself time to adjust to changes and, if possible, try not to make too many changes at once.
You might be able to get support from your local council
There are many smalls changes you can make yourself but there may be some larger adaptations or specialist equipment that might help you too, and this should be addressed in a care needs assessment.
It's easy to overlook these areas, but stairs and hallways can cause real issues and increase the risk of a fall.
Rugs and mats at the top or bottom of the stairs are a trip hazard and can easily lead to a fall, so it's a good idea to move them out of the way.
Mark the edge of each step to help you judge their depth and feel more confident when getting around.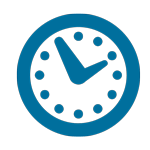 Top tip
Buy a clock that has the day of the week, date and time clearly displayed.
Your living room should be a cozy, comfortable space where you can relax. Making some small changes can make sure this doesn't have to change when living with dementia.
Remove trip hazards like trailing wires, clutter and rugs. Also, try and avoid glass furniture as it can be harder to see and may cause a stumble.
Display photos of loved ones or happy memories. They can be comforting and trigger memories. It may be helpful to label photos with names and relationships.
Try listening to music and the radio rather than watching television. It can be a welcomed change and bring back memories. You may struggle with storylines on television and find the radio easier to follow.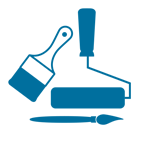 Top tip
When decorating your home you might want to avoid using highly patterned materials as they can be visually confusing. Try to keep floor tones similar between rooms so that you can move around more freely.
The kitchen can be a confusing place at the best of times. Making it clear where things are in a can make things a lot easier.
Labelling cupboards and drawers can help you stay as independent as possible and can be particularly helpful with items that are used often.
Fit an automatic shut-off mechanism on the cooker to avoid accidentally leaving the cooker on after using it. Newer cookers have these mechanism built in. A gas detector can be fitted if leaving the gas hob on is the problem.
Store items away safely, helping to minimise clutter. It can also avoid confusion. Harmful substances such as cleaning products should be stored away, remove artificial fruits and store pet food in a separate cupboard.
Avoid scalds and burns by trying not to use stainless steel appliances such as toasters and kettles, as they get very hot.
A drain tap in the kitchen sink may help catch any items that are dropped down the sink accidentally, such as teaspoons.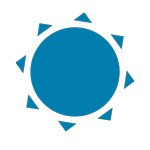 Top tip
Open your curtains during the day to let in as much natural light as possible. It's really important to make sure where you live is lit properly.
Simple measures can be taken to keep the bedroom a safe place and it doesn't necessarily mean buying expensive equipment.
Install a night light near the bed to make sure if you wake up in the night you can see where you're going. You can install a motion-activated light that comes on as needed.
Make it easier to get dressed by not keeping all clothes, shoes and cosmetics on shelves and in wardrobes. Too much choice can be overwhelming and make decisions difficult. Laying out clothes in the order you put them on can help make the process easier.
Try bedclothes and linens that contrast in colour to the rest of the room so the bed is easier to see, especially if the bed is placed in the middle of the room.
Pressure sensors in or beside the bed can detect someone getting out of bed and not returning within a certain time. An alert can be sent directly to an emergency response or chosen contact, such as your neighbour or carer.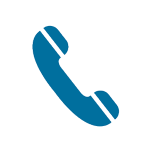 Top tip
It's a good idea to keep a list of important contacts by the phone, such as loved ones.
There are several things you can do to make the bathroom safer.
A flood prevention plug will let water out of the bath automatically when it becomes too full. Some of them also change colour when the water gets too hot.
Contrasting tones can be extremely helpful in the bathroom. Towels, grab rails, soap and even a toilet seat in a different colour to the surface can help you recognise them.
Keep medicines stored away safely. Make sure any out-of-date or unwanted medications are disposed of - this can be arranged with your local chemist.
Make sure taps are easy to use as some modern mixer taps can be confusing. Traditional, separate hot and cold taps can make things much easier.
Consider bigger adaptations to the bathrooms such as a walk-in shower or getting a bath seat installed. These adaptations may be more expensive but could prove very beneficial to remaining independent and living well with dementia.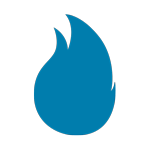 Top tip
Smoke alarms and carbon monoxide detectors should be installed in or near the kitchen and in all sleeping areas. Check regularly that alarms are working, ideally twice a year. It's also possible to install alarms that trigger an alert to a call centre or a nominated person such as a carer.
Making changes for someone with dementia
As a carer, friend or family member of someone living with dementia, you may be wondering how you can help. Making changes around their home can be a real help, but make sure you consider certain things when making changes.
Involve the person living with dementia with decisions as much as possible. Try and find solutions together, helping them do what they enjoy rather than restricting what they already do. Also take their preferences into account, such as colour and style.
Don't make unnecessary changes as routine and familiarity can be a comfort. Some things may need changing, but where you can keep things the same.
Seek further advice about making changes. You could consult an occupational therapist or arrange an assessment with your local social services, your GP or privately. There are also many support organisations for people with dementia.

We're here to help
We offer support through our free advice line on 0800 678 1602. Lines are open 8am-7pm, 365 days a year. We also have specialist advisers at over 125 local Age UKs.