Apply for a Veterans Badge
The Joining Forces programme has now ended
Joining Forces was an Armed Forces Covenant Fund Trust supported programme in partnership with SSAFA, the Armed Forces charity. It was delivered by 12 local projects across England by local Age UKs and SSAFA branches. After 3 successful years, the programme has now ended. Many of the pages in this section will still be useful for information and advice. Alternatively, you can look at the relevant sections of the Age UK website.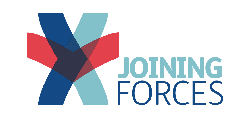 If you have served in any of the UK armed forces, you're entitled to an armed forces veterans badge - and it's totally free.
---
How do I know I'm eligible?
If you've served in the following, you can apply for your badge:
army
Royal Navy
Royal Marines
Royal Air Force (RAF)
volunteer or regular reserves
However, if you served in the armed forces of another country, or even served alongside the UK armed forces, for example in the Canadian Navy or Royal Australian Air Force, you are not eligible.
What if the person is dead
You can still apply on behalf of someone who has died, as long as you get:
There are two simple steps.
1) Download the form from the GOV UK website
Make sure you include as much information as you can, including:
what force you served in
your service number
your period of service
2) Send off your form
You can post or fax your form to the Ministry of Defence (MOD) Medal Office (details included on the form).
You can also apply using the freephone helpline.
MOD Medal Office - Veterans Badges
Freephone (UK): 0808 1914 218
Telephone (from overseas): +44 1253 866 043
You usually receive your badge within 6-8 weeks of applying.
Apply for a medal
If you served in the armed forces and are eligible, you can apply for a medal.

We're here to help
We offer support through our free advice line on 0800 678 1602. Lines are open 8am-7pm, 365 days a year. We also have specialist advisers at over 125 local Age UKs.
---
Partnering with SSAFA

As part of Joining Forces, Age UK is partnering with SSAFA, the Armed Forces Charity, to deliver 12 local projects across England.
---