The Joining Forces programme has now ended
Joining Forces was an Armed Forces Covenant Fund Trust supported programme in partnership with SSAFA, the Armed Forces charity. It was delivered by 12 local projects across England by local Age UKs and SSAFA branches. After 3 successful years, the programme has now ended. Many of the pages in this section will still be useful for information and advice. Alternatively, you can look at the relevant sections of the Age UK website.

Sunday 10 November is Remembrance Sunday, marking the end of the First World War and honouring those who have lost their lives in conflict. Here are some of the events taking place nationally, including those arranged by Age UK's Joining Forces projects.
The service at the Cenotaph in Whitehall remains the centrepiece of the nation's Remembrance Day commemorations. Members of the Royal Family, leading politicans, representatives from many world religions, and dignitaries from the Commonwealth will be in attendance.
Following the Two Minute Silence and laying of the wreath at the foot of the Cenotaph, 10,000 veterans will take part in the March Past, a poignant tribute to fallen service men and women.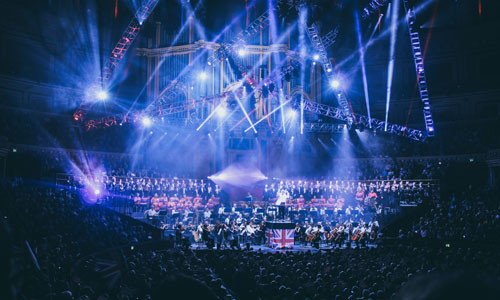 The annual Festival of Remembrance will be held at the Royal Albert Hall on Saturday 9 November to commemorate those who have lost their lives in conflict. This year's festival will be marking 75 years since 1944, a year of crucial battles in the Second World War.
Artists and military bands will perform, and the evening will close with a parade of some of the last surviving veterans who served in 1944.
For all those who cannot attend the event, the festival will be broadcast on the BBC television and radio.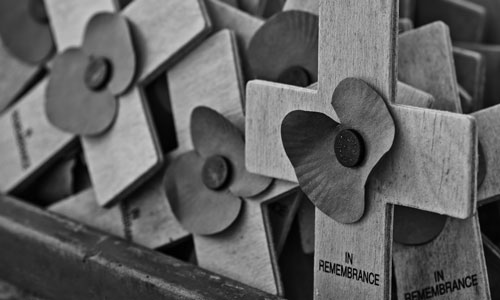 In November 1928, a group of disabled veterans planted a handful of poppies around a wooden cross in the ground at Westminster Abbey. This tradition has grown over the decades, and now every November tens of thousands of poppies and crosses cover the grounds in a powerful and moving tribute to loved ones lost in service.
This tradition has spread across the country, and you can find Remembrance Fields in Saltwell Park in Gateshead, Lydiard Park in Swindon and at the National Memorial Arboretum in Staffordshire.
---
Parades and services across England
There are a number of Remembrance Day events taking place across the rest of England, including a service at the base of the Armed Forces Memorial at the National Arboretum in Staffordshire. Parades and services will be taking place in many towns and cities including Birmingham, Liverpool, Southampton and Portsmouth.
---
Free public transport for veterans
Armed forces members and veterans travelling to London on 10 November will be offered free rail travel across a number of train providers. In order to attend Remembrance Sunday events at the Cenotaph, travel with Southern, Thameslink, Great Northern, South Western and West Midlands railways will be free. You will just need to show an identification card, such as the British Veterans Card or the Veteran Oyster Photocard.
If you aren't able to travel into London, some local bus services provide free travel to current and former members of the armed forces, so check locally to find out what is available near you.
Representatives from SSAFA, the Armed Forces charity, will be taking part in parades and services to mark Remembrance Sunday. This year, 45 representatives from SSAFA will march past the Cenotaph. This will include SSAFA's National Vice Chairman, Wing Commander Kirsty Bushell, SSAFA volunteers, central office staff and beneficiaries from all over the country, as well as veterans of the most recent Afganistan and Iraq conflicts.
For the 75th Anniversary of VE Day next year SSAFA is building a memory library and would be honoured if you could share any stories of you or your family from WW2, both serving and at home. For more information, please contact Selina.cuff@ssafa.org.uk
---
Joining Forces activities
On Sunday, Joining Forces Age UK Cheshire East will participate in a Remembrance Day parade and service, attended by ex-service organisations. This will include the laying of wreaths by the Deputy Lord Lieutenant, Mayor of Cheshire East, Mayor of Macclesfield, and the town's MP.
On Monday 11 November, between 10am and 1pm, Joining Forces Age UK Wirral will be hosting a conversation focusing on Remembrance Day. The event, at Meadowcroft Community Hub, will be attended by pupils from three local high schools, as well as some special guests, coming together to remember our fallen through poetry, readings and discussion.