Visiting the National Memorial Arboretum
The Joining Forces programme has now ended
Joining Forces was an Armed Forces Covenant Fund Trust supported programme in partnership with SSAFA, the Armed Forces charity. It was delivered by 12 local projects across England by local Age UKs and SSAFA branches. After 3 successful years, the programme has now ended. Many of the pages in this section will still be useful for information and advice. Alternatively, you can look at the relevant sections of the Age UK website.

While the D-Day anniversary provides an important opportunity to remember fallen heroes, there's a place this is happening all year round. The National Memorial Arboretum is the UK's centre of Remembrance, and was recently visited by veterans from Joining Forces Age UK Nottingham & Nottinghamshire.
The arboretum is situated in Alrewas in Staffordshire, the centre of England so equally accessible from any part of the country. "To be able to come here with veterans is huge privilege," says Judith Keegan (pictured below), Volunteering Manager at Age UK Nottingham & Nottinghamshire, who's been seconded to the Joining Forces/Forces Friends project for a year. "It's a place I've long had on list to go, and had heard about it from family members who had been. To come and experience the arboretum, and the emotions it brought out in our veterans, is a beautiful thing."
A special visit
On the day, the veterans were first taken to the chapel on site, where they learned about the history of the arboretum and observed a two-minute silence, before boarding the land train that allows you to explore the 150-acre site and see the 350+ memorials on display. These memorials don't only recognise the service and sacrifice of military personnel, but that of the emergency services and individuals too.
Serving another purpose
Days out like this aren't only important to allow veterans to pay tribute to the service of others, many of whom they will have known, they also play an important role in helping them to get out and socialise. "One of the reasons this project exists is to combat loneliness," explains Judith. "Veterans struggle with loneliness and isolation just like other older people. Days out like this are so important because there's that reason for them to come along and join in, getting them back together to share the camaraderie between the forces."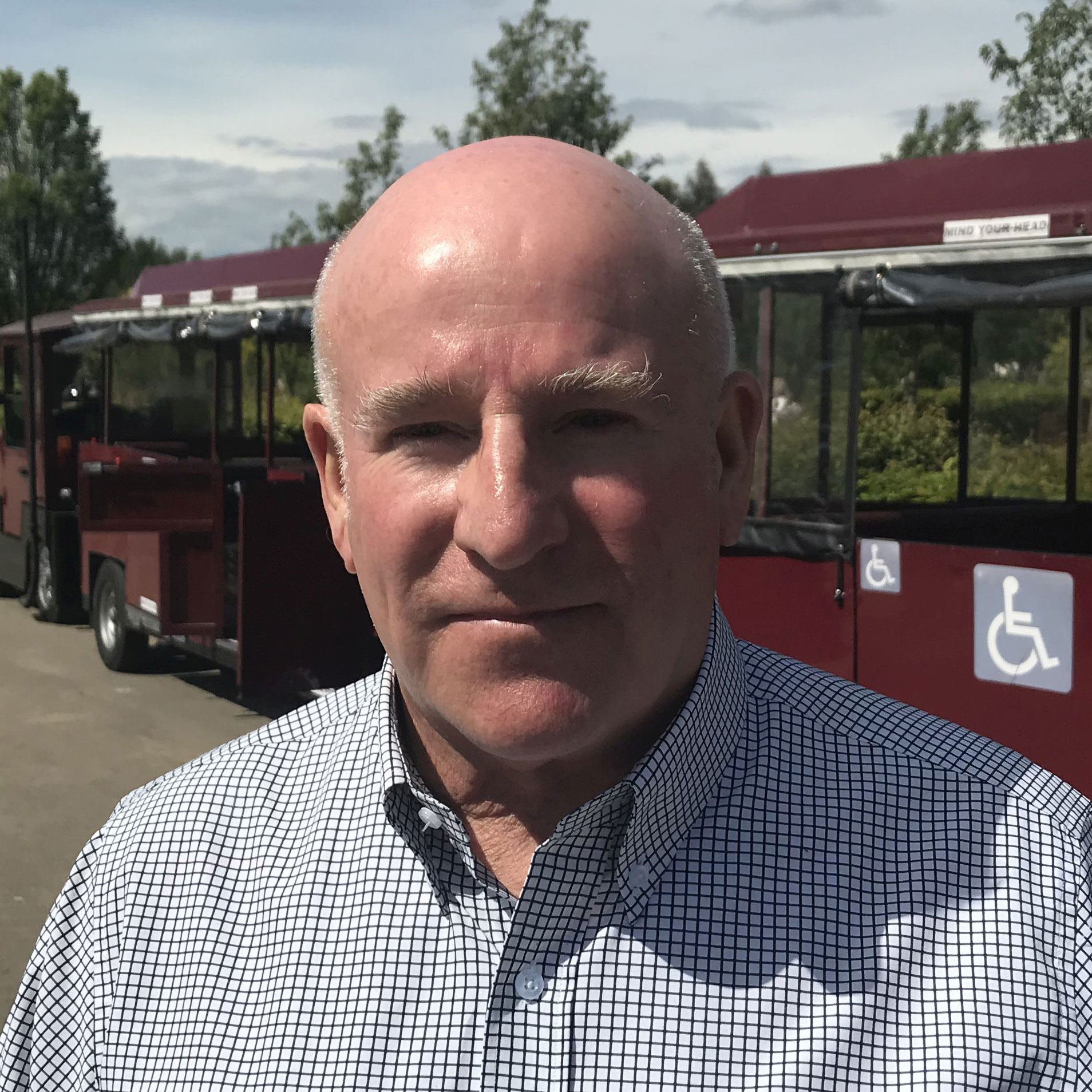 Dan Hollins (pictured) has a unique perspective on this, being a veteran – having served in the RAF – and now a volunteer with Joining Forces. "I'm almost 70, and have an aunt of 93, who lives in another part of the country, which makes it difficult for me to help her," explains Dan. "But she has people that do. Knowing that has made me want to do the same for people in my local area. It's not really altruism on my part – I love getting out and meeting people like these here today, finding out about their lives, and having some banter with them."
There was certainly no shortage of that on this special day – and beautiful views from the land train, as you can see.

Age UK Nottingham Joining Forces – Forces Friends Project
This award-winning service helps older veterans to combat isolation and loneliness. By carefully matching veterans with volunteers, who often have forces connections themselves, friendships are formed and lives improved.